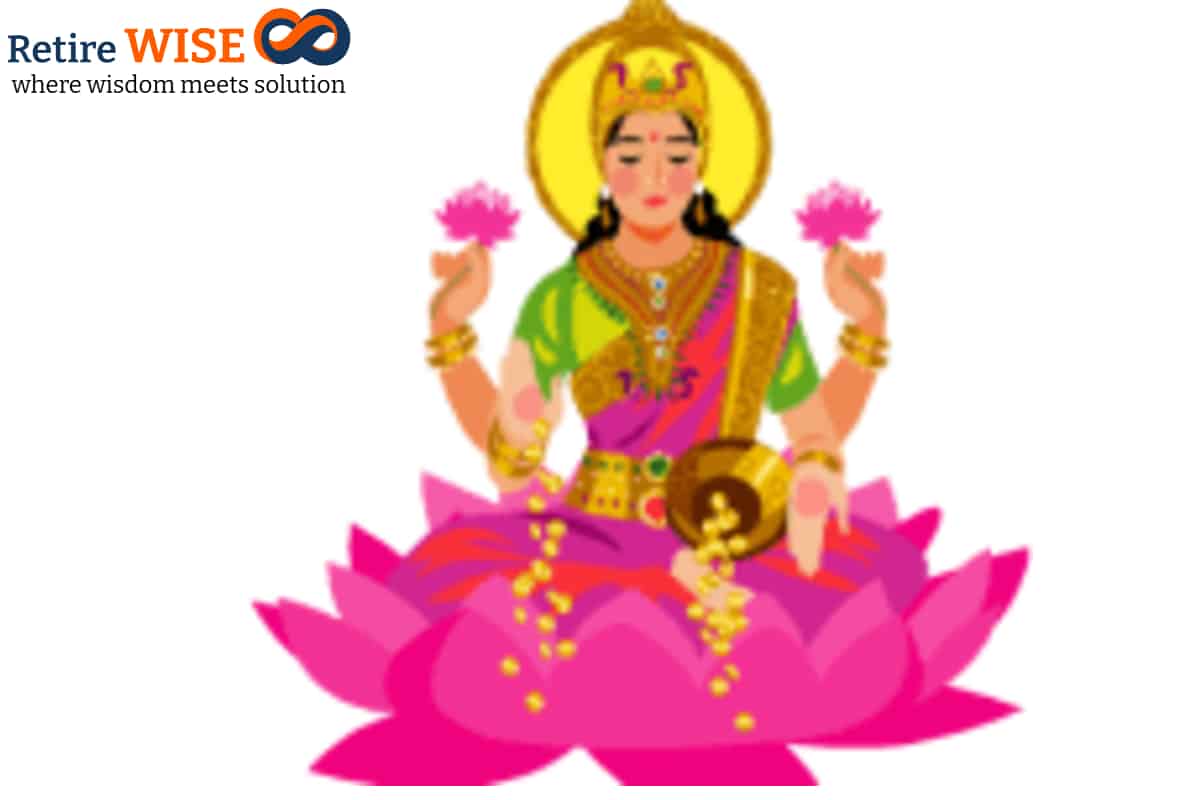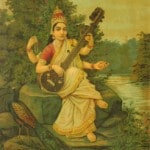 First of all, a very Happy Diwali to all our readers!
Diwali is the most celebrated festival for Indians and we all light our homes with diyas. It symbolizes victory of Light over Darkness. We also do LAXMI PUJAN on this very auspicious day. But have you ever wondered at the time of performing puja that why Devi Saraswati is always there along with Devi Laxmi?
In my view, Laxmi ji – the Goddess of Wealth, stays with person who also worship Sarastwati ji – the Goddess of Knowledge. Wealth may come to someone who does not have knowledge but it does not stay there. As they say a fool and his money are soon parted.

We at TFL, are always of this belief that Investor's knowledge is of first importance in being Financially well off. As per recent survey done by CLSA, Indian investors save close to 25% of their income and financial instruments form 60% of their savings. It means that 15% of the income of Indian Household is saved through investments in Financial Instruments.
If we look at the break-up of investment pattern of Indian Household, it will clearly show that Indian Investors lacks knowledge in the field of Financial Instruments which form the maximum part of their Financial Planning. Because of lack of knowledge, we either make wrong decisions by following path which everyone else are following or land up investing where we feel most comfortable. Mind you, the most comfortable position in life is not the most successful one. Our maximum savings are in Bank Deposit and that is because we are not Financially Literate. Now despite being one of the biggest savers in the world, we the Indians, are not the richest and it proves the very fact that Goddess Laxmi blesses only those who worship Goddess Saraswati. Take a look at the graph below which gives you the breakup of our financial saving pattern:

Now let me touch upon a largely talked about issue – The Stock Market. It was the hot matter last diwali and this diwali as well. The reason for it being so famous is totally opposite. Last diwali, it was the doing the role of Lord Shiva – the Destroyer and this time it is performing the role of Lord Bramha – the creator. Newspapers were full of articles last year that Sensex destroyed wealth of lakhs of investors all across and crores of rupees were lost in Market Meltdown.
This diwali the scene is different and the villain of last year is the hero of this year as sensex has doubled within last 6 months. But mind you, the number of investors who lost money last diwali are more than the number of investors who gained this diwali.
This is because, Indians have not really understood the way to make wealth here. Investment in shares is still understood by people as Speculation and not investment. Investors come here to make quick money and typically go out after losing quickly and again and again they blame the market till the Sensex is up again.
The irony of life is that we all know the way to success but only few people travel on this road. As a student, we knew that if we study hard and regular, we will do well in class but despite that only few make efforts to reach there.
Similarly, we all know that it is best to invest when the markets are going down but look at the graph below which will explain what exactly we do in reality.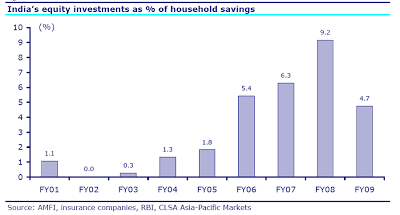 The maximum investments in Equities were made by all of us in the FY 2007-08 when the markets were high and touched 21000 and in the year 2002 when the markets were down at 3000 index, we were not investing at all. Similarly, in FY 2008-09, when markets were going down, we literally made half the investments as compared to 2007-08.
Another point that I would like to touch upon on Diwali is that, normally Indians make investments in gold in some form or the other on such auspicious day, but do we make investment in shares or mutual funds during diwali? No we don't. But take a look at the long term return of Gold vs. Sensex in the graph given below.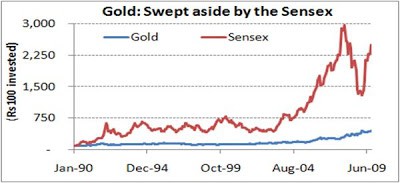 In the long run, Equity have done well. Indians keep gold as an investment for generations but Equity as an investment is looked as a speculative item and it is hardly considered as long term investments.
We at TFL, would like to urge all readers to look at equity as a Wealth creating tool.
And as we keep saying, If you find your investment exciting and you are having fun, probably you are not making money. Good Investments are always boring.
Make your Equity investment boring and don't look at it on day to day basis. The average holding period in shares of Legendary investor Warren Buffet, who is the second richest person in the world, is more than 11 years.
We are not trying to convey that you should invest everything into shares. We just want to convey that look at shares or equities with different perspective. Don't invest into shares directly unless you don't have the knowledge to do so . As said earlier, first worship Goddess Saraswati and then Laxmi ji will herself come to your doors. Investors who do not have the knowledge and experience in stock market are well advis
ed to take route of Mutual Funds.
Wishing all of you a very Happy New Year – Samvat 2066