Retirement Planning is one of the biggest components of Financial Planning – it's the only common goal that everyone shares be it rich, poor, salaried or businessman. This article will work like Retirement Planning Guide to both young & retired people.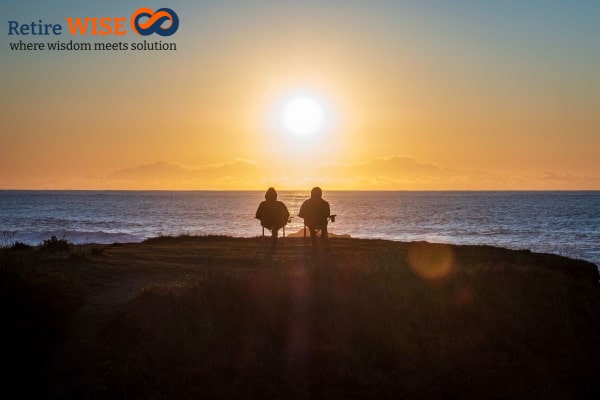 Check – Best Retirement Plan
From last one year I was writing for various newspapers in regular basis but getting a call from TV show was remarkable. There is a big difference between print & electronic media. Writing for Newspaper is like practicing shooting for Olympics & suddenly someone offers you that since you are a good shooter so why don't you help our security forces on border.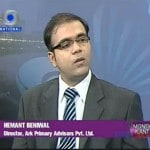 Last Month I was invited to Mumbai for "Money Plant Show" a MCX- SX & Doordarshan nation-wide drive for Financial literacy & the episode was "Financial Planning: Retirement" . I was bit nervous as they shared the list of participants who participated in earlier episodes.
Dignitaries participated in earlier episodes included Mr. G. N. Bajpai, Former Chairman, SEBI; Mr. M. R. Mayya Former Executive Directors, BSE, Mr. A. P, Kurian, Chairman, AMFI, Mr. Shailesh Haribhakti, Chairman, BDO India, Mr. Vivek Kanwar, Managing Director, Aditya Birla Money etc.
My condition was same as above mentioned shooter, as here anchor was constantly firing questions. Adding to the nervousness I even had Eye Flu (conjunctivitis) on that day, it was really painful sitting there but everything went very well & episode was recorded without any cut or retake. This was telecast on 16th October 2010 on DD1 (Doordarshan National )
I have tried to make a little transcript around the videos (actually these are not answers but few points that are covered in answer) so that you can understand about retirement & financial Planning (I think they have covered all possible questions). So let's begin.
Anchor is Mr Shailesh Pethe  – Panelist are Hemant Beniwal & Manikaran Singhal.
First Video – On Youtube

Must Read –Are you ready for your Retirement
1. Hemant – What factors have made retirement a challenge ?
Lack of financial planning (must listen to this – when we talk about finance it's not only investments)
Low pension or no pension income
Shift from typical joint family structure
Rise in medical expenses
2. Why is financial planning necessary for retired citizens?
3. What are the benefits of financial planning for old age people?
Availability of funds at right time
Financing immediate and special needs (including medical)
Financing future goals
Financial independence
4. Hemant – Who can plan for retirement and what are the benefits?
5. How can retired investors define their investment objective? what should they keep in mind while setting their goals?
Goals & investment objective
How to design
Must Check-When you are not ready for your retirement
Second Video – On Youtube

6. Why is safety important while investing for retired citizens?
Equity & real estate are volatile
Safety Vs inflation Hedge
7. Hemant – What are the various investment avenues available in the market which would suit the investor's objective?
There are not many products available after retirement but for accumulation, we have a lot of products
Don't Mix Insurance & Investment products – Insurance plans for investment purpose are very expensive & lack transparency
Must Read -5 Reasons you should not Retire
8. What investment style should old age citizens adopt to achieve their investment objective?
Should be conservative to moderate.
9. What factors should be kept in mind while allocating funds?
Risk tolerance of investor
Depends on your status
Products like MIP
Must Check- Is Rs 1 Crore enough to Retire
10. Hemant – Whom can they approach in case of investment advice?
Oh! He asked me this – even I asked this question to myself when I started my Financial Planning Firm. So answer was already in my mind. People really liked my answer so I thought of writing an article on the same.
I wrote "How to choose your Financial Advisor" & this got published in leading Hindi Business daily "Business Bhaskar" on 13th Nov. 2010
Must Read –I am too Young to Plan my Retirement is a Myth
How one can find a proper Financial Advisor?
Let me share few points which will help you to find financial advisor. List can be long … but let me keep it simple & stick to top 3 points, which merit attention.
He should give Comprehensive Advice
His advice should be Independent – His ethics should guide him rather than his boss, company & commissions.
He should be Competent – Have you ever tried to find out that what is the education, knowledge & experience of the advisor who is guiding you?
Finding a good advisor is time consuming but this will decide your financial success.
You can read the complete article here.
11. How can retired investors reduce their tax payment on total and investment income? Do they get any special tax treatment?
Tax slab
Dividend Income is tax-free
Systematic Withdrawal
Must-Read – Retirement Planning Vs Child Future Planning
Third Video – On Youtube

12. What other benefits are they entitled to as a senior citizen on India?
Must Check-10 big Lies that skew Retirement Planning
13. Hemant – How can old age individuals achieve their goals?
Meeting medical expenditure
Financial marriage ceremony of children (don't be emotional)
Financial Family vacation (conservative vacations)
14. Can retired citizens avail loans
Not Advisable
Reverse Mortgage
15. Hemant – What precautions should retired investors take while planning their finances?
Accept lifestyle changes
Don't spend lavishly
Equity experience
Regular Income Vs Growth
Medical Emergency
Must Read- What should Women know about Retirement
16. Hemant – It is heard often that many agents take undue advantage (Mis – selling) of old age citizens to earn high commission and in the process these investors end up losing out their hard earned savings. How can investor's safe guard themselves to avoid financial losses?
Lack of Financial Literacy – this is the only reason I started The Financial Literates
How financial planning can help in this
Even regulators are talking this very seriously
I don't know how I spoke or how were the expressions – I leave that for your comments but I really spoke my heart out.
If you have any questions, concerns regarding Retirement Planning please feel free to ask.