I keep repeating this very often – I was talking to a client who was approaching his retirement very soon – both of his parents are alive. I asked "do your parents stay with you" & he politely said, "NO, we stay with our parents". This one line created a lot of respect for the client but the question is will we be that lucky in our retirement days.
Do you know that the major reason why people take loans on their PF or withdraw their retirement savings is due to a child's educational needs or for the child's marriage? When we talk about the long-term goals of any person, normally his 2 primary goals are:
Children future planning
Retirement planning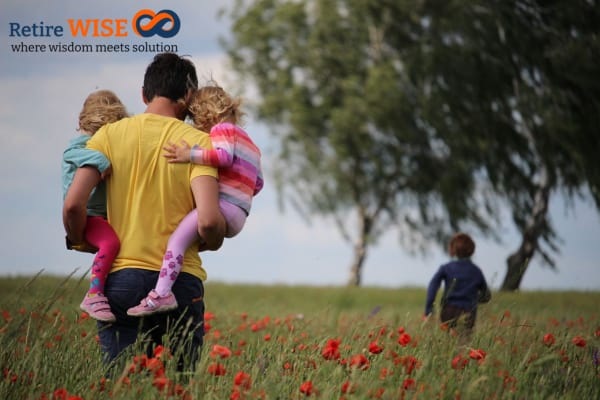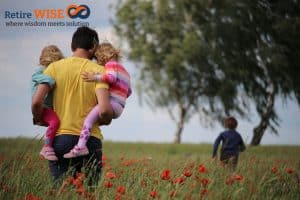 And irony is that people mix these two goals – at least the funding part. These are two separate goals which have a long term horizon but still lot of people fails to meet these goals. In India we also see a common phenomenon that when it comes to funding child's education, people are very reluctant to go for education loan which is a right way to fiancé this goal. Instead, they dig their retirement corpus or borrow from other sources. Some also give lame excuses like "my son will take care of me when I am old". And we all know the present reality & future can be even dramatic. Hence,these two goals if not properly planned and executed can screw the financial life. And, worst is one will realise this when he has lost the most important fact called "time".
Let's try to understand these two goals, their interdependence and implication on overall financial planning:
| | | |
| --- | --- | --- |
| Planning tenet | Aim | Example in terms of  goals |
| Child Future | 1)      Planning for education.2)      Planning for expenses in case of casualty to bread winner.3)      Marriage planning. | 1)      Plan for IIM whose current fee is Rs 15 lakhs.2)      Life covers of at-least 10 times of CTC with proper allocation to disability and accidental death cover.3)       Planning for marriage of daughter. Cost of marriage today Rs 10 lakh. |
| Retirement | 1)      Providing funds for a decent lifestyle.2)      Planning for health related expenses. | 1)      Providing for monthly expenses whose current value is Rs 25000/-.2)      Providing for treatment of any major ailment or surgery. Present cost Rs 400000/-. |
Important Points for Child Future Planning:
1)      The first important phase when child will have financial needs is when he appears for his 10th and 12th board. The subjects that he chooses give you a fair idea about how much money he will require when he joins a UG and PG course.
2)      Second phase comes when child takes admission to his professional course. The course and the number of years the course will take, have an important bearing on the amount that will be requiring. Also the choice of college is important, as MBA abroad will be more costly in comparison of pursuing the same course in India.
3)      Encourage child to avail an Education Loan in case the requirement is more. There is no negative such as "burdening the child, before s/he starts a career" thing. Instead child learns to be disciplined in finance besides gaining tax advantage when his repayment starts.
4)      Check if you really need to plan for marriage or not. Late marriages are also common. Now a day's youngsters are settling in career and then getting married. S/he can also partly/fully fund the wedding.
Important Points for Retirement Planning
1)      Unlike child education expenses, you are not planning for one-time expense. The amount is normally required on frequent basis till the person survives.
2)      Now a day factors like longevity of life, better life style and costly medical needs need to be considered for retirement planning.
3)      Time of retirement and income flows after retirement is also important to consider. Today people plan to retire by 45 or 50 and start their own ventures. They call it retirement but actually this is just a shift in career as the income continues. Also we find executives like AM Naik (L&T) who is 70 but still has a long to-do list.
4)      Retirees today believe in "sar utha k jeeyo". They like to be independent rather being on the mercy of their children.
5)      Also remember that for educational need you can get assistance (loan, scholarships etc.), but for retirement needs no such facility is available.
I read something interesting & would like to share that.
You don't need to save for Child Future Goals if…
If you take the time to really focus on parenting your kids in a way that makes them functionally independent and critically thinking adults, you don't need to save for their education. They'll be able to make their own way in the world without your financial support. Thus, you can channel almost all of your long-term savings into retirement savings so that you're not a burden to them in whatever they wind up doing in life.

How do you do that?

First of all, praise children on their hard work, not their natural gifts. Focus on when they improve their results, not on when they simply succeed because of their talents.

Second, give them room to explore independently. Don't hover. Don't be paranoid about kidnapping. Send them out to explore things on their own, then when they're done, ask them about it. The more independent exploration they do, the more resourceful they'll become.

Finally, put them into challenging situations. Don't protect them from failure. One of the most valuable childhood lessons is learning how to fail. What do you do next? You pick yourself back up and try again. If you go through childhood without knowing how to do this, adulthood becomes much, much harder.

If you are constantly conscious of these three things, you're going to naturally mold your children to be self-reliant and independent. Those traits will serve them very well in whatever they choose to do in life, and because of that, you don't need to hand them their education.

They'll be able to make it themselves.
I will love to hear – how you are planning to achieve both goals??