The real estate market has been heating up in India; you can see people advertising real estate jobs on Facebook and the other day I received an email on doing a Diploma in Real Estate!
All this reminds me of the real estate crash in the US that took place about 3 years ago, and there are several lessons we can draw from those events.
Keeping these things in mind may end up saving you from facing a bad real estate investment yourself, so read on!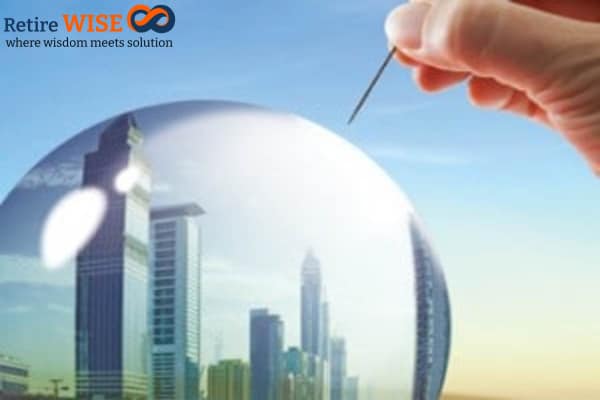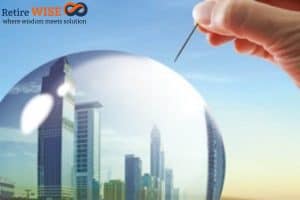 1. Don't over – leverage: During the peak of the housing boom it was common to see people owning two or three houses or buying a house that was worth a lot more than what they could afford.
Banks gave housing loans with teaser rates to entice people to buy a house which was actually a lot more than they could have afford.
Banks also enticed people by giving them ARMs (Adjustable Rate Mortgages), which initially had a low interest rate, and would then reset to a higher rate after some time. The idea was to get people to take a huge loan at an artificially lowered interest rate, and then when the interest rate resets upwards get that person to take another loan at a lower rate. This was only possible till the time house prices went up, and when prices started to fall – banks didn't reset their rate and it soon became apparent to people that they can no longer afford to pay the monthly installment on their loan.
A lot of people badly extended themselves by taking out huge loans in the US, and they had to pay very dearly for that – in a lot of cases such houses went into foreclosure as well, and people not only lost the money they paid off in installments but their houses as well.
The lesson here is to not fall for teaser rates, and stick to a loan amount that you can pay off easily. Housing loans last for number of years, and if you over – extend yourself, sooner or later you will repent it.
2. Don't treat your house as an ATM: HELOCs or Home Equity Line of Credits became very popular during the housing boom. Suppose you take a house on a loan which is worth Rs. 50 lacs, but you have already paid Rs. 25 lacs on this loan. So, in this case you have equity of Rs. 25 lacs in the house and banks were willing to loan you money against this.
Two problems surfaced with this: If you took out a loan of Rs. 25 lacs and the value of the house fell, then the banks will call back their loan, and that will spell trouble for you.
The second issue was that people took out loans out of this and spent it on luxuries like vacations or remodeling their kitchen. It's like selling the family silver to pay for a big shopping day. Even if home prices don't fall this is not a good strategy and is only likely to cause heartache in the long run. Treat your primary home as a residence, and not like an ATM – even if the prices go up.
3.  Understand that house prices can fall:A lot of people were under this illusion that house prices can only go up, and ignored examples from other countries like Japan where property prices had crashed before they had done so in the US.
If your rationale for buying real estate is that house prices never crash, then you're living under an illusion. Real estate is an asset like any other, and there is no guarantee that prices won't fall. The biggest lesson you can learn from the real estate crisis in US is that just because something hasn't happened earlier doesn't mean it can't happen in the future.
4. Resist Peer Pressure: During the peak of the crisis it was hard to avoid conversations on real estate.  People in parties were talking about houses, people at your lunch break were talking about the new re-modeling they were going to do, and even distant cousins were sending you pictures of their new houses. All this made it very hard for someone to keep calm and avoid getting sucked into all the frenzy. A lot of people were handing out real estate advice, and many others were calling you stupid if you were "wasting" money on rent. There was so much excitement around house buying and selling that it became impossible to stay calm.
This is true with most bubbles, and is probably the hardest thing to control because of the psychological aspect of it.
Knowledge helps fight peer pressure, and if you're aware that bubbles happen and have happened in the past it is that much more easier to ignore this peer pressure.
The lesson here is buying a house just because your cousin or neighbor has done so is never a good idea.
Conclusion
History is a great teacher and we should strive to learn from not only our own history, but of those around us. Public memory is usually short, and that's why you see crash after crash and people not learning from the mistakes. Whenever you evaluate real estate investments make sure you keep these 4 factors in mind because they were pervasive just before the US housing market collapse, and you don't want your investments to go the same way.
This is a guest post by Manshu, who blogs at www.onemint.com – the views expressed herein are Author's Personal Views.
It will be great if you can share about your real estate investment or about property price rise in your city.