There are lot of similarities between doctors & financial advisors – including the process, advice, buying products & product manufacturers. Both the professions are counted as Noble Professions & this is the reasons I came to this profession. If you read My Story (interview for financial planning journal), when question was asked "What made you get into this profession?" I said – I read a book "The New Financial Advisor" by Nick Murray (he is most renowned coach for financial advisors in US) where he shared that financial planners do great work for society. He says 'The whole population is sick. You have the power to cure it.' You need hell lot of positive motivation to start your own business/practice 🙂
Satyamev Jayate
I always believed that financial planner/advisor work is as noble as doctors but things are not as simple as they look from naked eyes.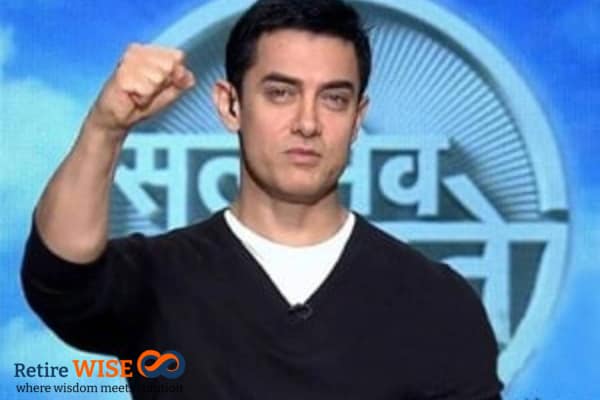 Two years back I thought of writing "Financial Advisors are like Doctors" but 1 year back something happened which convinced me to write "Doctors are like Financial Advisors". Unfortunately I was not able to write both the articles but recent episode of Satyamev Jayate, which talks about deteriorating values & ethics in medical profession pushed me to write this. You can check the full episode of Satyamev Jayate here, to understand how ethics in this profession are sacrificed and to check how financial advisors are not behaving in expected manner – click here.
My part of the Story
Last year my mother met with a small accident & had a fracture in hand. We consulted a big doctor & he told it should be operated ASAP else there is a possibility that it will lose the complete strength. (we met this doctor with some close reference)   He also told that there are 2-3 type of rods & you should go for best one (swiz titanium plate) – budget was…. you can imagine. Luckily we consulted second doctor & he told there is no need for operation – he told that surgery is a product available with doctors – some time they push it even if it is not required. Still we have some good doctors – my mom is fine now. (total cost was less that 5% of what first doctor suggested & without operation)
How we got reference of the second doctor? One of my friends, who is also a financial advisor is having almost 150 doctors as his clients. After meeting first doctor it was easy for me to identify that he is unnecessary threatening us for operation. So I thought of taking a second opinion & called this friend. He told me that he is having around 10 doctors who are orthopedic as his clients. He told me most of them are just behind money & they will charge you a bomb. (all are his big clients) One of them is genuine & will definitely suggest you right solution – he is his small client & you can understand why.
Are we as an advisor following how doctor's work or they are trying to mimic financial advisor in their profession. Clueless…
Why this is happening?
The reason here is now days few definitions are changing.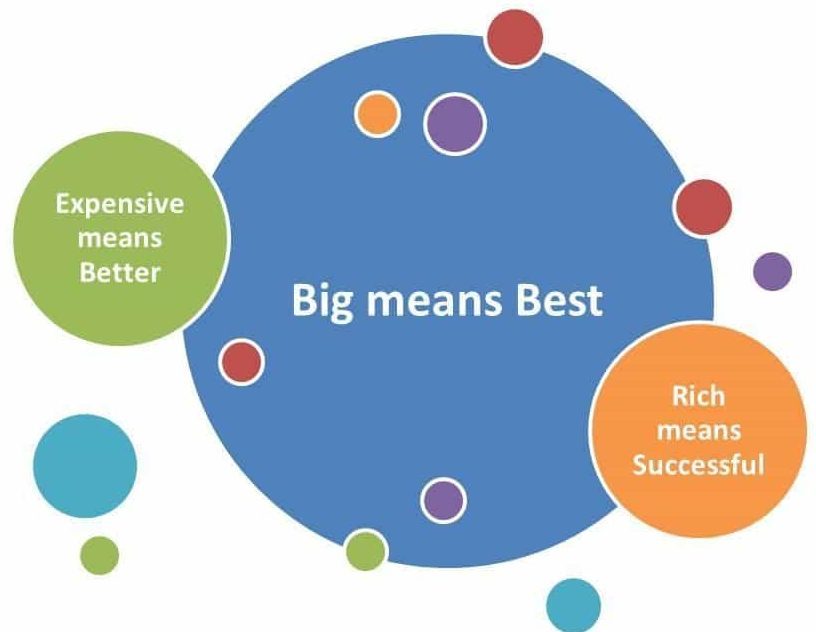 Rich means Successful
This we can blame to our society & definitely ourselves – these days we see rich people as successful. We feel people driving BMW are successful but we have no clue on whose bodies their foundation is built.
Agents/Advisors that are doing international tours by winning contest in insurance & mutual fund companies are considered successful – without realizing that this is because of your hard earned money.
Expensive means Better
A participant was sharing on the same show that son of her maid was died because she was not having enough money to buy medicines. Medicines that doctor prescribed were of Rs 400 but the generic version can be bought in just Rs 2. When outcome of both the medicines is same why there is a huge difference – this is because of branding & major part going in commissions. (30% to doctors, 30% to chemists, 30% to manufacturer & 10% is the actual cost)
Even investors are sold expensive products in shape of PMS (portfolio management services) or structured products and sometime combining insurance & investments. But when outcome is same why expensive product is bought – branding & exclusive.
Big means Best
Again a big misconception the biggest hospital is the best hospital or the biggest financial firm is best. One of the doctors from big hospital was saying "we are asked to push patients to get operations ASAP because this will increase the revenue". So doctor is not allowed to take independent decision which will benefit the patient but on back of his mind hospitals revenue is having more importance.
Same thing happens with Relationship Managers of banks or national distribution house; they are not allowed to take decision according to needs of clients but wants of their employers. Clear Conflict of Interest. Some days back read a tweet "Wealth Management Divisions of Banks called WMD. Weapons of Mass Destruction."
Should everyone be blamed?
Amir Khan talked lot about intention [NIYAT] & it is again very important link between both the professions. If infant falls from mother's lap & dies – this will not be counted as murder as intent was not of killing. But if you throw someone from first floor it is a cold blooded murder. So if a doctor was not able to save someone in his operation, he is not charged for murder but what about doing things which are not required or are done just to make extra money.
Same with qualified financial advisor, if intention was to help clients but due to some reasons that thing is not achieved he can't be hold responsible for that because he was working in your best interest. But if some advisor is having intent to mis-sell the things just to earn extra buck……………
Will love to hear your experience with medical doctors & financial doctors.