"At the outset I would like to mention that I have been extremely satisfied with the services that you have provided me. I was mainly attracted towards selecting you as my financial planner after spending a few weeks on your blog and reading the various posts that you had written. It gave me great confidence that I would finally be able to speak to a person who understand the behavioral aspects of finance. I was very keen not to go to an investment advisor or an insurance agent. I was very clear in my mind that I needed a financial planner with a holistic view and reading through your blog – I realised that I had found what I was looking for.
The greatest attribute about your service is that you are willing to speak the truth even though it may not be pleasant. You were very forthcoming in telling me without mincing your words that I couldn't afford certain luxuries that I was aiming for with my current level of finances. While going through the entire financial planning exercise, I not only got a financial plan at the end of the day but also a good learning in basic financial planning concepts – which really helped me understand my baseline and what I needed to do to improve from that position.
The action plan that was provided at the end was an excellent add-on as it gave a crystal clear roadmap on the immediate next steps. Overall the entire experience has been very fulfilling and I look forward to working with you towards implementing my financial plan over the next few decades.
Although people in India have not yet come over their "Insurance" is "Investment" philosophy, I see you and your firm as a part of the movement which really disseminates good financial information to educate people in our country so that they realise the importance of comprehensive financial planning. I have been recommending and will continue to recommend you as a competent financial planner to all my friends and acquaintances."
Lloyd Pinto International Taxation Mumbai  (more from Mumbai & Pune)

"I always thought of planning my finances the smartest way, but had no expected knowledge on how to lay a road map or where to start. I heard about Hemant from one my known contacts and after reading though all his articles on TFL website and after personally speaking to him I really felt that he is the right person whom I am looking for to help me to shape and lay road map for my finances. Hemant is a true professional and a good listener and never misses an appointment, which are the most important attributes that one should have particularly in the finance field to win the trust of the clients. Hemant has taken greater care in laying road map so that I could easily reach all my goals in the available time. I was quite a lot impressed with the high level of knowledge which he possesses and the degree of command he has in his subject.
I highly recommend Hemant to anyone who wishes to shape their finances for a better tomorrow."
Raghavendra Sai Software Developer UK  (more from NRIs)

"I personally believe that proper financial planning is very important. One needs to get a regular financial health checkup done in much the same way as we get our physical health checkup done. For a long time, I was not sure of how to go about this (being disillusioned with the so-called "wealth managers" from reputed banks), until I came across Hemant's blog. In his articles, he came across as someone who has a firm grasp on financial matters, and a passion to educate and use his knowledge to answer practical questions about personal financial management. This is the reason I decided to use his financial planning services, and I am very happy with my decision to do so. Hemant's approach to analyzing my finances has been very systematic. It is also customized, as it needs to be, since every individual's circumstances are slightly different. He has come up with some very sensible suggestions about the changes that I need to make. Even for the aspects of my finances that did not need any change; his analysis provided me with the conviction, and consequently the peace of mind, that I am on the right track. I would unequivocally recommend Hemant's services to anyone who cares about his financial health. The very reasonable fee that Hemant charges for his services are well worth the results."
Sandesh Goel Software Engineer Noida (more from Delhi NCR)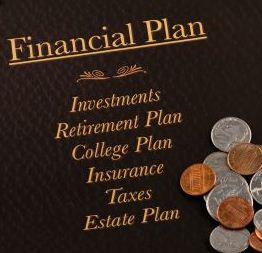 "I am very very happy and greatly satisfied with the Retirement/Financial planning services you are giving to us. I was basically not taking care of my expenditures and investments. I had lost big share of my savings by making unwise investments. The agents/ friends and relatives who made me invest in wrong proposals were not there with me when the results / losses started appearing. When I realized that only a few years were left for my retirement and lots of my savings is gone, confusion and fear of retirement gripped me. I started having sleepless nights and health issues. At this juncture only, I browsed the net and joined TFLGUIDE.
Till I joined TFL GUIDE, I did not know the importance of systematic Saving/inflation/Retirement planning etc.etc… By going through many of the eye-opening articles posted by you, I started learning about inflation/investments/Retirement planning, etc… Each and every article posted in the site brought me awareness about the personal financial matters and the right approach to it. Your methodical approach to the retirement planning is fantastic. I am pretty confident that the financial plan you have advised me has put me in the proper vehicle and road to reach the important goals which I have set for my family and myself. The sessions of personal talk you gave had boosted my confidence and I started feeling that I can have a peaceful retirement.
Now I am just concentrating on the financial plan you have advised me. I am relaxed. I have no anxieties and am having a peaceful sleep. I am confident that we will be able to maintain our current standard of living after retirement also."
Sekar Balakrishnan Polyethylene Plant Qatar (more from Middle East NRIs)

"Hemant has been advising me on my financial affairs since quite a some time now; he has always been thoughtful and insightful with regard to my needs, rather than his own. His investment suggestions have been sensible and fair. He has demonstrated sound and conservative financial ability. After talking to him on various investment recommendations, I felt that investing through him was a good way to put some money away and let it grow without me having to deal with it. My goal was to forget about the investment, only to come back to it years later and find a small treasure. I don't have the time too personally focus on this investment, I am happy to have found a trustworthy financial adviser to manage my funds so I can concentrate my time and energy on expanding my business."
Wasim Baig Businessman Hyderabad (more from Hyderabad)

"I liked the way the entire plan was written up and conveyed. I also like the clarity that you provide into the plan and how it is going to be achieved. The folks that follow up to get the plan implemented are also very responsive and inspire the confidence of being available anytime for a call in case advise is required.
I will definitely recommend tflguide folks to anybody that needs assistance in planning their finances!. I look forward to continuing this relation for a long time to come."
Ganesh Kamath IT Engineer Bangalore (more from Bangalore)
"I was unsure of my personal finances at the time when I first met Hemant because after working hard for 15 years, when I looked back I saw people amassing a lot of wealth, even the people who never worked so hard in their lives. I knew I was missing out on something that everyone else seems to be aware of. I knew the only way to earn money was through hard work and leave everything to god. Equity market I thought is something to do with gambling and had no clue about investments. Only thing I had was Traditional insurance policies.
Ark Financial Planners gave me a totally different perspective about money and how you can make your money work for you. I got to know about SIPs and other modes of investments. Most importantly I realized that no matter how much you keep on putting into your business it will never be the same as your personal assets. It is so much important to create a class of asset that works to earn for you even when you are not actively pursuing. I learned about keeping Insurance and Investments separate. I realized the importance of saving and investing so as to be able to beat at least the rising inflation. All these financial decisions have helped me come out of a great mental stress for the future. Still future is always uncertain but being prepared is always better than having to deal with the situations as they arise in front of you."
Bhuwan Seth Jewellery Business Jaipur