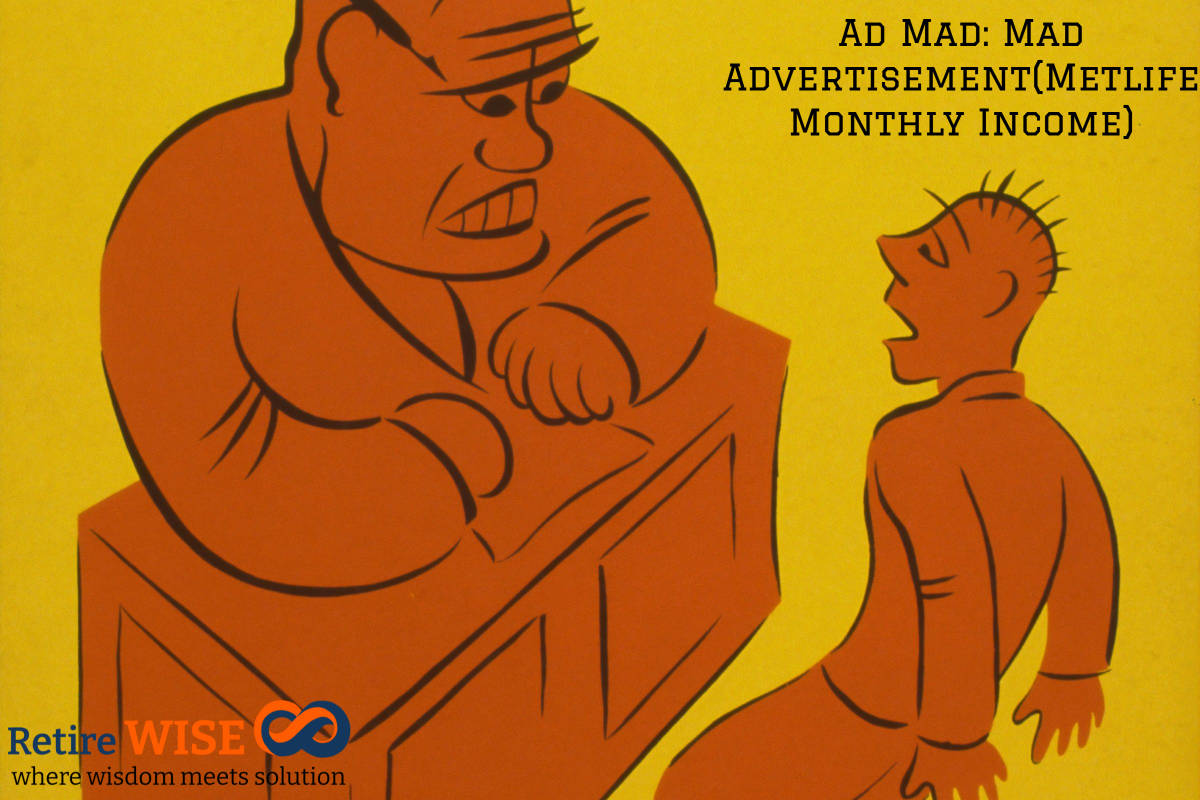 "MEDIA WOH CHEEZ HAI JO HERO ko JERO aur JERO ko HERO bana deti hai.
Many a times, we are pondered with questions from investors that we have seen ad in the TV or other media like news papers, hoarding etc and they look very attractive. Should we buy that product, should I take that insurance policy and what not . There are ads which makes you emotional as there is either a father who wants to plan for his daughter or daughter who gives gift to his poor father by investing in that product. There are big celebrities who endorse such products as if they have taken themselves. Do you think Aishwarya takes bath with LUX which cost Rs.10/-.

We at TFL have realized that these ads influences the decision making of investors or buyers of Financial product a great deal. Once the investor is influenced, the agent does rest of the job.
I very well remember there was an Ad long times back of Hamam Soap – "Ab Hamam ek naye Pack mein". These ads are nothing but new pack for age old thing which is nothing but Debt or Equity with Lots of hidden expenses. Now it is simple that once there are ads, the expenses of the ads are built in the product itself.
Take a look at the recent ad of Met Life "NOW GET A GUARANTEED INCOME EVERY MONTH – Introducing MET MONTHLY INCOME PLAN"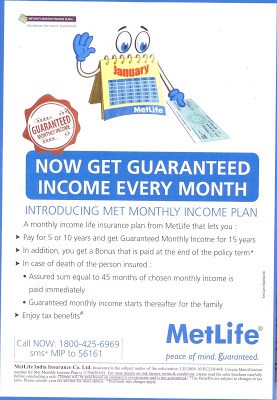 When we looked into the brochure of this product and found the following
For 10 years Investor would pay Rs 35541/- At the end of 10 years, monthly return would be guaranteed at Rs 2500/- per month which is equivalent to Rs 30000/- in a year. The rate of guarantee in this product comes to 1.91% per annum which is more or less half of what you get in your savings bank.Is this called guarantee? Well anyone can provide you this. Are you now interested?? Given below is the brochure of this product for your information.
We would urge all the readers, don't be swayed by such ads focus on your financial goals keep your insurance and investment separate. Do share this article with others and save people from the claws of insurance agents and such companies.