Mutual funds are (NOW) a popular investment vehicle among investors. They have offered small investors a chance to grow their capital and have also educated people about investment planning. But still, there are few things that we all may not like…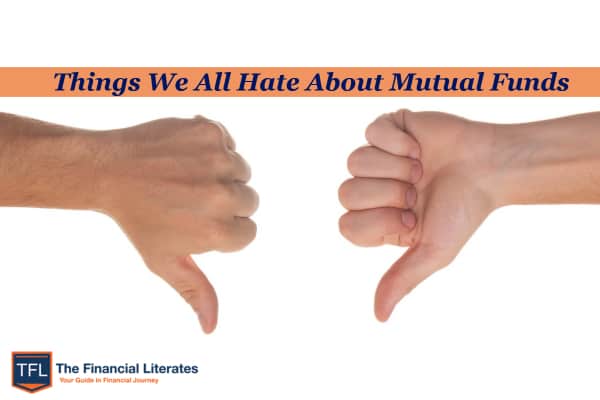 Mutual Funds offer several advantages 
They offer investment diversification. For example, if you invest in the growth plan of Aditya Birla Sun Life Equity Fund, you will be investing in stocks such as HDFC Bank. ICICI Bank, Bharti Airtel, HCL Technologies, Apollo Hospitals Enterprises Ltd, Exide Industries, and in debt instruments such as Bonds of Indusind Bank Ltd. An investment in a long-term bond fund like IDFC Bond Fund – LTP (G) will diversify your investment across GOI Bonds, REC Bonds, etc.
Mutual funds have the potential to provide you with returns that can beat inflation.
There are different kinds of mutual funds such as large-cap equity funds, small-cap funds, money market funds, arbitrage funds, gilt funds, etc. that cater to different risk profiles, investment goals, and liquidity needs.
It is very easy to invest in and redeem from mutual funds.
They are managed by professionals who understand the market, research, and analyze market conditions, the financial performance of securities, and invest accordingly to maximize returns.
Read – Cliches about Mutual Funds that you should avoid
Things We All Hate About Mutual Funds
But all is not hunky-dory when it comes to mutual funds. They do have some disadvantages apart from the risk that investors have to be aware of. Let us look at some features of mutual funds that investors hate –
Fluctuating Returns
We cannot predict the returns of mutual fund schemes. The returns depend on market conditions, interest rates, economy, and managers' capability. Investors do not like the fact that MF schemes do not offer fixed guaranteed returns and nor can they mirror past performance all the time.
We can also call frustrating returns: when your funds underperform the peers you move to recent performing funds – then winners change in next 1 year.
"No amount of sophistication is going to allay the fact that all of your knowledge is about the past and all your decisions are about the future." — Howard Marks

— Hemant Beniwal, CFP (@hemantbeniwal) July 17, 2020
Lock-in clause
Some MF schemes have lock-in periods. An investor cannot withdraw his investments during this timeframe. If they have to withdraw, they have to pay an exit load. Investors dislike these features of illiquidity and expenditure on withdrawal.
Must Read – How Healthy Is Your Mutual Fund Portfolio?
Fees and Charges
Professional fund managers manage MF schemes and therefore MFs charge a fee for managing your investments. This increases expenses for the investor.  Fund management charge is also a parameter to consider when choosing a mutual fund.
Inefficient Management
Funds that are managed inefficiently do not give the best returns. Some fund managers overturn the portfolio regularly and this increases management costs. In some cases, there are malpractices like window dressing, unnecessary trading, excessive replacement, and selling the loss-making instruments just before publishing financial statements. There is a misselling as well. Investors are not happy when they feel cheated or exploited by the fund.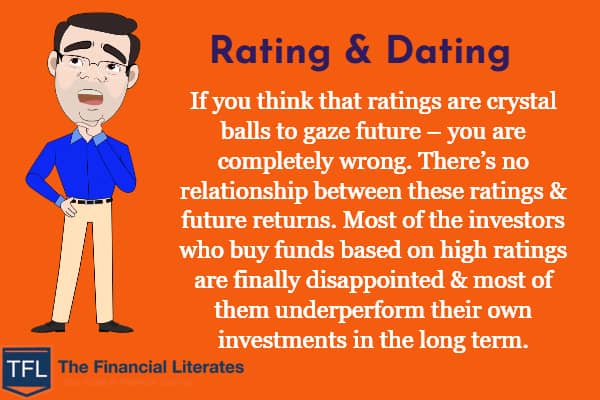 Must Check – 6 Myths About IPO
Taxation
Mutual fund returns are not tax-free (NOW). Here are the tax implications of MF investments –
Dividend income received by MF investors would be taxed.
Short Term Capital Gains tax (STCG) of 15% is applicable when equity funds purchased are sold within a year.
Long Term Capital Gains (LTCG) above ₹ 1,00,000 in equity funds is taxable at 10%
Securities Transaction Tax of 0.001% is levied when you sell units of an equity fund or a hybrid equity-oriented fund.
Short term gains from debt funds are added to your income and are taxable as per the income tax slab you fall under.
Long-term capital gains on debt funds are taxable at the rate of 20% after indexation.
People universally do not like to pay taxes and mutual funds do attract a bit of tax!
Read – Importance of Financial Planning
No control over the investments
An investor cannot decide the instruments to invest in and the amount of investment in different securities when he invests in a mutual fund scheme. The fund managers and their team take all the investment decisions. People who like to have a say in their money matters will not like this loss of control.
Too many mutual fund schemes
There are about 44 mutual fund houses in India and they offer around 2500 MF schemes for investment it leads to mutual fund pollution!!  The schemes vary over different parameters like investment objectives, size, type of fund, and investment strategy. Selecting a fund house, a scheme, the amount, and type of investment (lump sum or SIP) is complicated for a layman investor and he abhors it.
Smart and experienced investors or investors who take the help of professional financial planners may invest in mutual funds in the right manner. Others may find it tedious. At the same time, investors who lose money lose faith in mutual funds.
Though mutual funds do offer benefits, investors have to understand the downsides. They have to assess their needs, goals, risk-taking capability, fund performance, and features and determine whether the mutual fund investment is right for them.
Please share your list of things that you don't like in Mutual Funds – let's crib a bit 🙂