I clearly remember that when I started this blog 10 years back (2009) – regular questions were "what is Mutual Funds or SIP".
But a lot has changed in this decade – most investors know basic stuff. Credit can be given to media & even bloggers like us. (I still hate calling myself a blogger – I am a Financial Planner)
Last week I was talking to an NRI from the middle east, who is planning to retire in India. His view was he will invest 100% of his savings in Mutual Funds (80% Debt & 20% Equity) – I haven't asked him why he thinks so.
He is right or wrong is debatable but one thing is clear Mutual Fund is now a much-accepted product in India.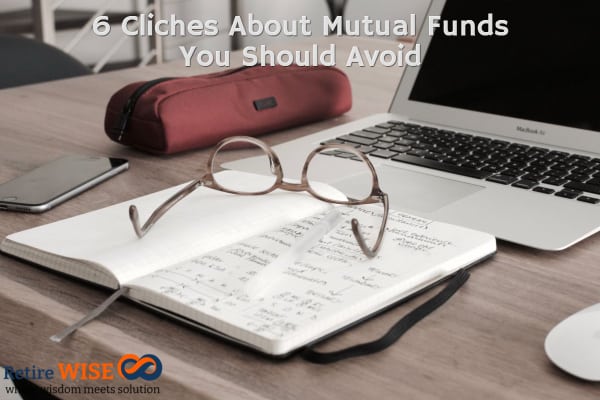 Check – How Healthy Is Your Mutual Fund Portfolio?
Mutual Fund Cliches
The popularity of any investment product doesn't mean that investors understand everything – that's happening with Mutual Funds right now.. let's check few misconceptions:
1. Good past performance means good future performance
We usually look at the returns of the past to decide on investments in mutual funds. While past performance can be one of the good indicators but it does not guarantee future performance. It should not be the only factor to consider. You have to consider other factors such as a portfolio of the mutual fund, expenses, and your investment horizon to select the most suitable funds for investment.
My friend Ashish shared this few days back – I think you will be able to identify the mistakes that investors are making.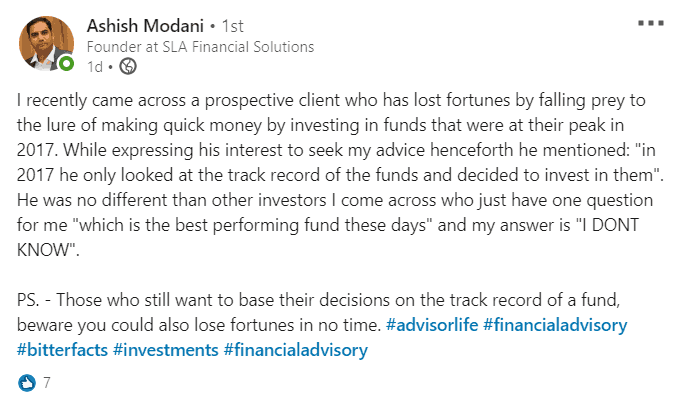 I wrote a sarcastic article in 2017 Low-Risk High Return – is it possible? to express investors' emotions at that time. The first point that I mentioned was about past performance – remember 'kitna deti hai' ad.
2. Mutual Funds are only for long-term investment
Mutual funds are quite flexible when it comes to time horizon of investment. You can invest in mutual funds for short-term, medium-term and long-term financial goals.
For example, if you are going to need money in the next 3-4 months for paying fees for a course, you can park the money in liquid funds. If you are going to buy a house 5 years down the line, you can invest in a long-term equity fund or long-term balanced fund. So mutual funds are a vehicle for long term investment but can be used as short-term investments as well.
Must Read – Mutual Funds Vs Stocks
3. Schemes with higher ratings are better investments
Mutual fund schemes are rated by different agencies. These ratings are supposed to represent objective analyses and independent assessments of mutual fund schemes.  Moneycontrol, Valueresearch, Morningstar etc. rate MF schemes.
Research Agency rates open-ended schemes based on various parameters such as portfolio concentration, mean return, volatility, quality of assets, etc.
But if you think that these ratings are crystal balls to gaze future – you are completely wrong. There's no relationship between these ratings & future returns. Most of the investors who buy funds based on high ratings are finally disappointed & most of them underperform their own investments in the long term.
The gap between what works in a excel and what's practical in real life can be a Kms wide.

— Hemant Beniwal, CFP (@hemantbeniwal) May 14, 2020
4. It is more profitable to invest in funds with low NAVs
I am still not sure why investors still prefer penny stocks (price lower than Rs 10-15) or even Mutual Fund schemes with lower NAVs…
If a "friendly" bank relationship manager or MF representative encourages you to invest in a mutual fund scheme because it has a low NAV, be sure to tell them that NAV is not a performance indicator. To look at it in a simplistic way, NAV is the value derived by dividing the total net assets by the total number of units issued to investors.
Let us look at an example –
| | | |
| --- | --- | --- |
| Mutual Funds | MF Scheme 1 | MF Scheme 2 |
| NAV as on Jan 01, 2018 | ₹15 | ₹100 |
| NAV as on Dec 01, 2019 | ₹30 | ₹120 |
| Change in NAV (%) | 50% | 20% |
As you can see, MF Scheme 1 has performed better in this scenario as compared to MF Scheme 2 as the change in NAV is higher. The change in the NAV between two dates is a measure of performance rather than the NAV value as of a particular date.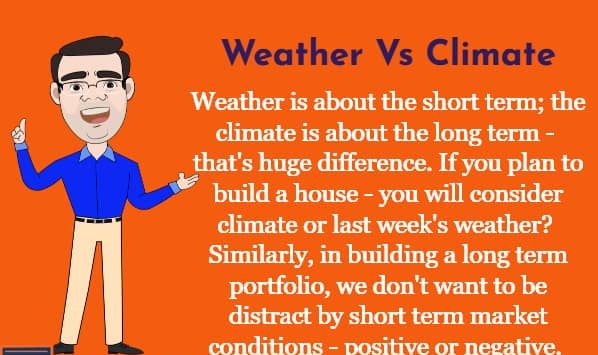 5. Invest in the theme of the moment
Sometimes schemes are launched on the basis of some theme. For example, when the real estate or capital goods stock prices are going up, infrastructure funds are considered hot. It is tempting to invest in these schemes to make some quick money.
The perfect recipe of portfolio disaster:
When gold is performing invest in gold funds/ETFs,
When international funds are performing invest in international funds,
When gilt funds are performing invest in gilt funds…
But investment and wealth creation is a long-term game. You have to invest regularly for a long time in the right funds to achieve your goals.
6. SIPs are always better than lump-sum investment
Systematic Investment plans are good for investments but it's not a Brahmastra. 🙂 They ensure you invest regularly & bring discipline in your financial life. They average out the effect of volatility in your investments. But you need not stay away from lump-sum investment. If you have got a bonus or extra cash in hand and your financial advisor feels it is a good idea to increase investment in some MF schemes, you can go ahead and invest a bigger amount. In a rising market, you will make more returns or you can also consider a Systematic Transfer Plan.
Mutual funds are a good investment choice for regular investors to build wealth. But mutual funds are not risk-free. Choose the right schemes to invest in based on their performance/consistency, investment portfolio, investment churn, expenses and your investment needs to maximize returns and growth
We have launched a new service that includes Mutual Fund Review
Forbes list of billionaires has 60% turnover per decade. Can you guess what's the turnover rate of 5-star Mutual Funds per year??