These days Health Insurance is equally important as Good Health – IRDA has announced the Health Insurance Portability In India and accountability act of 1996 – HIPAA to make the product even better in India. In this article, You can read
What does the portability of health insurance mean for you?
What are the Benefits of health insurance portability?
How does health insurance portability work?
What is the process of health insurance portability?
What about pre-existing conditions?
Group insurance portability is possible or not?
And rules, requirements, reviews…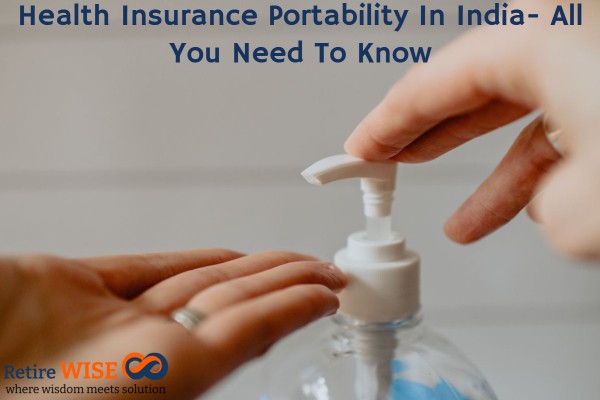 Read –How Much Health Insurance Do I Need?
Health Insurance Portability In India – Joy for People
Expenses are one of the biggest reasons but there is one more reason – What if funds of your insurance company are not performing. You have to stick to a single company as it is a long contract & keep losing on returns.
Similarly, in the case of health insurance, it was not a win-win situation if you moved to the new insurer – as gains were lower than losses you incurred on shifting. But from 1st October 2011, if the person is not satisfied with the services or product offering of the existing health insurer, he can change the company without losing policy benefits.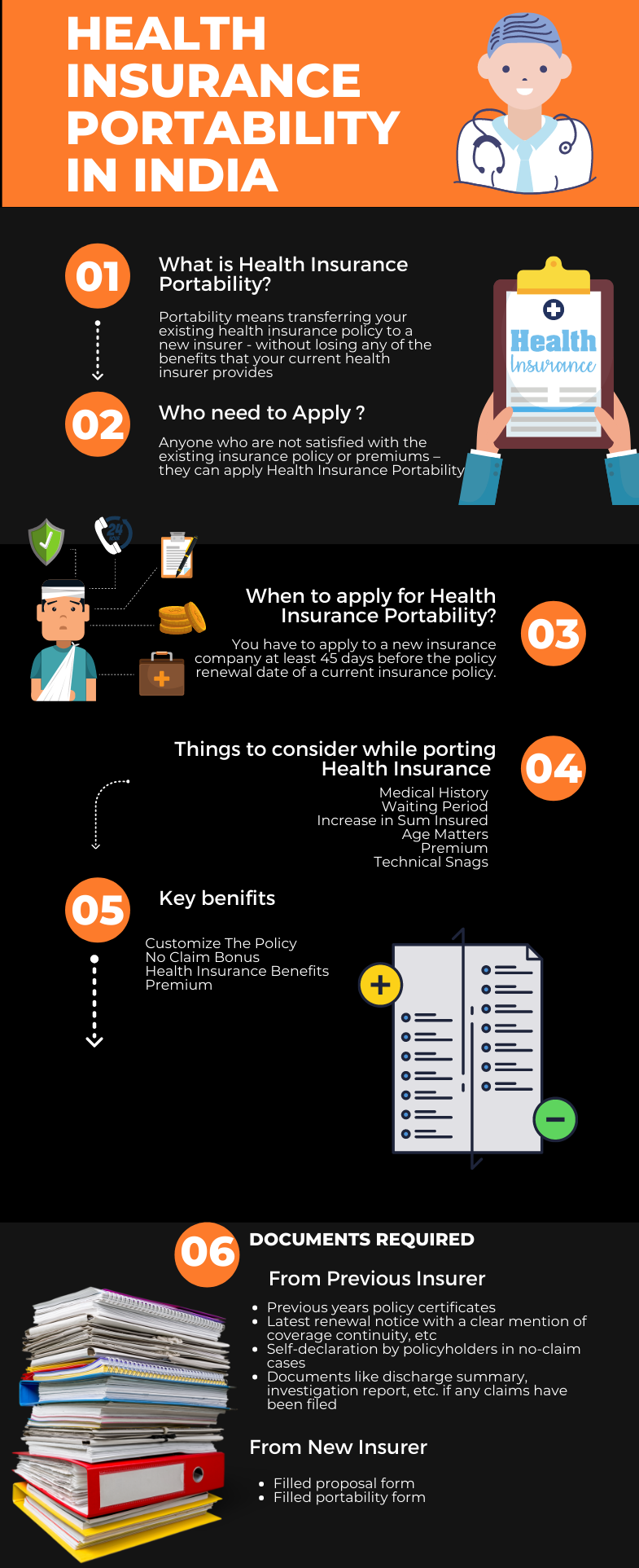 Must Read – What is Insurance?
Why Health Insurance is so important
My daughter was asked in her HKG class "How does car run?" – and you can guess what she answered in a single word. But let me ask it another way round to you "Why car will not run?" – and now there can be a number of reasons – no fuel, engine chocked, windshield got broke, puncture, the bumper is down, its night but headlamps not working & some external factors like strike, roadblock, lost keys of garage…. So when something cannot happen there are internal and external factors enabling (or not enabling) for this.
Now if I ask you a similar question "How Man Runs?" – again a single word answer but "Why Man will not Run?" and you will again have a long list from a small thing as a headache to a bigger one like a cardio stroke which is internal factors. And you have some external factors also attached to this question like an accident. Internal & external factors related to the human body can be covered financially through mediclaim. (to some extent) So if you are in good health that does not mean you don't need Insurance – what about external factors on which you don't have any control. insurance aims that one can access the best health care without fearing the financial strain, it helps people to have peace in mind rather than to have fear.
What is the Health Insurance Portability?
What does health insurance portability mean for you? Portability means transferring your existing health insurance policy to a new insurer – without losing any of the benefits that your current health insurer provides. Credit Gained that can be transferred from one insurer to another includes waiting periods; waiting periods of pre-existing diseases or time-bound exclusions. Portability is allowed to all individual and family floater health insurance policies issued by all general insurance & health insurance companies.
Check – Religare Care versus Apollo Optima Restore Health Insurance
Health Insurance Portability Benefits for existing policyholders
You can expect good services from all insurers.
Better claim settlements from all companies.
New upgraded insurance products.
Definitely lower or competitive premiums.
Portability will ensure that accrued benefits (including waiting periods; waiting period of pre-existing diseases or time-bound exclusions) are transferred at par to the new insurer at the time of porting and you do not lose on these benefits while switching insurers.
The direction is given by IRDA to insurers that it is essential to protect the policyholders against the discontinuity and consequential loss of pre-existing disease cover by making the insurance plans portable across the insurance companies.
Another benefit for the pre-existing disease is waiting period to be carried forward i.e. if a pre-existing disease is being covered by a company is three years and the policyholders are with the company for two years, then for the new insurance company, the waiting period will cover the pre-existing period within one year. (If New insurance company also cover the same disease in three years)
Earlier there was a compulsory waiting period of 30 days to get benefits from the insurance policy – which is gone now in case if you shift the policy.
A cumulative bonus can also be transferred in health insurance portability.
In group health insurance portability – after seeing the medical history & claims the insurer can provide the individual health insurance and this will be available for portability after one year. (Now you don't have to worry much about – "Should you buy mediclaim even if your employer is covering you")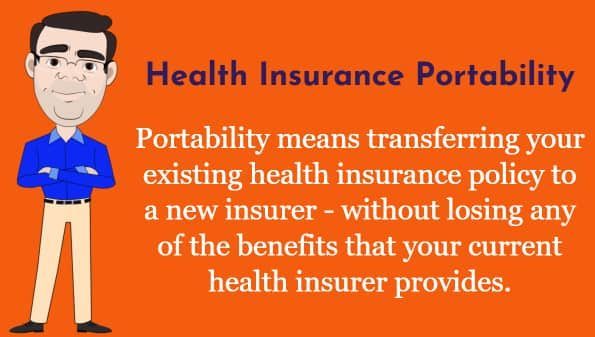 Read- Best Medical Insurance for Parents
Process of Health Insurance Portability
You have to apply to a new insurance company at least 45 days before the policy renewal date of a current insurance policy.
You have to fill new insurance company proposal form along with the portability form.
New insurance company within 7 Days will ask the old health insurance company about the policyholder's details that include medical history & claim Benefits.
New Insurance Company has the right to reject the proposal of a policyholder seeing the medical history & claim, but if in case of the health insurance company do not reject the proposal within 15 days it means that the proposal has been accepted.
Health Insurance Portability Requirements (differ from company to company)

Copy of the Last year's Policy Schedule issued by the previous Insurer OR Renewal Notice.
Self-declaration by the customer regarding no claims made.
Question regarding previous and existing health insurance details in the Proposal Form should be mandatorily filled.
If there is a claim in the existing policy, then discharge summary, investigation, and follow-up report copies.
If there is past medical history, then consultation papers, prescription, investigation, treatment, and report copies.
Grey areas in Health Insurance Portability In India 
Features of Insurance companies are very different.
There is a cooling-off period of 1 year.
You can shift to another company only at the time of renewal.
In case you want to shift your group mediclaim – you have to compulsorily move it to the same insurance company. After 1 year you can transfer it to any other insurance company.
For the preexisting disease, the new company can charge loading on the premiums.
Maternity benefits that are normally available in group health insurance policies may not be available if switched to an individual policy.
Loss of no claim bonus will be there for the policyholder who opts for portability – as some companies don't provide any claim bonus or cumulative bonus.
What you should do now?
If you are not satisfied with the existing insurance policy or premiums – go & fire the existing company. Health insurance portability in India procedure is now smooth – take maximum benefit of it.
Please share if you have already decided to move to some other health insurance company. Where & Why?? If you have already done that add health insurance portability reviews in the comment section.