The coronavirus outbreak, unfortunately, continues to wreak havoc. It is a full-blown crisis now and the lockdown has been extended to stem the rising number of cases.
We cannot predict a crisis in the future but we can learn to be prepared for it. We are affected by the crisis in our different roles of an individual, investor, employee, employer, consumer, and tax-payer.
Let us take this crisis as an opportunity to learn how to manage finances in these different roles. We can build a pandemic action plan for each of the roles –
 
Investor
Many of your investments might have lost value. Do not panic!
April 2020 is likely to be one of the worst months for the economy in history; however, it was a blockbuster month for stocks.
So, why are stocks so disconnected from the economic data?
Fundamentally, a stock's price is an attempt to put a value on the underlying company's earnings now and in the future. Complicating the calculation are factors like fear, greed, uncertainty, and movements in the overall market.
While economic data looks back at what's already happened (or is happening now), the stock market looks forward to the trajectory of the business environment. Framed that way, the rally isn't so unusual since investors are expecting things to get better, not worse.
Will the rally continue? Hard to say. Volatility is very likely to be the name of the game for months to come.
Video –

Investment Lesson From COVID Prevention
Let your long-term investments be as-it-is
because risks and cyclical movements can affect the value of investments. If you have made some impulse investments which are mistakes, you can exit when there is a recovery to cut your losses. Look for opportunities to increase allocation in equity-based investments if your investment portfolio is underweight on equity. It might be a good idea to increase the allocation of money in those investments which have the potential to tide over the crisis.
Usually, the value of gold has a negative correlation with equities. In times such as these, it acts as a hedge against losses in other investments. Similarly, Gilt funds (Govt Securities long term debt funds) perform better in the case of a recession or economic slowdown. Personally I don't suggest investing just because an asset class is outperforming in the recent period – it's time to keep your head cool & stick with your long term asset allocation.
Make Sure you have 6-12 months of Emergency Fund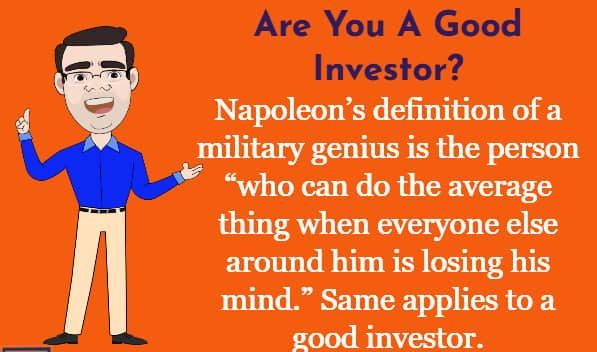 Employee
If you are an employee, you might not be working now or might be working from home. If you are getting your entire salary, be prudent with it but don't be a total miser. We do not know how long the situation will continue. The economy is taking a toll and companies are going through tough times. Your salary might be deferred or cut. There will be layoffs. You can ask for updates from the company so that you are not in for a rude surprise.
There might be freelance opportunities with the retail industry, pharmacy companies or jobs in industries not directly affected by the pandemic event. You can apply for jobs there. You can volunteer with organizations that are helping out in combating the effects of the virus.
If you are laid off, use the opportunity to up-skill yourself or learn new skills. You can enroll yourself in online certifications.
The pace of the economic recovery depends on how quickly businesses reopen and consumers go out to shop, eat, travel, and spend money.
If people don't feel safe going out or don't feel confident enough to open their wallets, growth could take longer to come back. #SpendMoney

— Hemant Beniwal, CFP (@hemantbeniwal) May 5, 2020
Consumer
You cannot go out which means your options to spend are limited. Most online shops also have restrictions. You should be happy that you are saving money. At the same time, do not hoard on groceries and other essential items. It will increase supply pressures and prices.
You will be tempted to consume a lot of online content. It is important to switch off your gadgets intermittently during the day for a healthy mind and body.
Check – Smartphones are making us Dumb
Many companies are offering measures to help their consumers tide over these times. For example, life insurance companies have given an additional 30 days grace period for premium payments. Banks such as SBI and Indian Bank are offering special loans. Vehicle makers have offered to extend warranties and reschedule free services beyond May 31. Utilize these measures if you are finances are in trouble.
Individual
Check the extent of life insurance cover and health insurance for you and your family' – it's actually foundation of any financial life. If you do not have a health cover and fall ill at times such as this, you might be forced to dip into your emergency funds or even sell off investments for medical bills.
A financial crisis is the worst time to liquidate investments. So ensure you have adequate life insurance and health insurance. Buy adequate health insurance cover for your family too.
A crisis such as this brings your routine to a halt. There is uncertainty and you will have a sense of a feeling of loss of control. It is important to be resilient. Nature has given you time to take care of your mental health and physical health.
Some ways in which you can utilize this time well and also take care of your well-being –
Spend time with your loved ones.
Utilize the time to bring some work-life balance in your life.
Do not get bogged down by the negativity in the news and avoid checking for updates constantly.
Eat healthily and exercise regularly
Use the time for some reflection. Understand your emotions, thoughts, strengths, weaknesses, and goals. You will gain as it will help you in self-development, productivity and a better understanding of the world around you.
Check – Is Covid19 a Black Swan?
Employer
A long-term and far-reaching crisis has many financial implications on companies, private firms, and professionals. Build on and work on your business continuity plan. Show empathy towards your employees. Build an emergency fund to provide financial support to sick employees. Provide regular updates to employees on the status of business and steps the company is taking to handle the crisis.
If you or your executive management has decided that layoffs are necessary, make a plan which handles different perspectives like HR, finance, and management. Break the news to the employee with empathy and treat each of them respectfully.
If you can offer help, do so.
Tax-payer
The government can take measures to respond to crises using the tax collected. So do pay your taxes regularly. There are some tax relief measures as well, that you can take advantage of –
Income tax return deadline for the financial year 2018-2019 has been postponed to 30 June 2020 from 31 March 2020.
Deadlines for filing of goods and services tax (GST) returns and related payments of GSTA have been extended.
The interest rate on delayed payment of advanced taxes, tax deducted at source, tax collected at source and equalization levy have been lowered if the payments are made until June 30.
Taxpayers can complete their tax-saving actions for FY2019-20 until June 30, 2020, compared to the usual deadline of March 31
The best way to handle a crisis to prepare yourself financially in advance. You can ask your financial advisor to factor in a crisis in the financial plan so that you will not have money worries and can deal with other circumstances in life in a better way.
We have launched a new service to help more people in current situation
If you have any questions or observations – add in the comment section.