What is Financial Planning?
Many times, you may have read the word What is Financial Planning? and you may have many complicated definitions as well. Hope you have watched "3 IDIOTS". When Aamir was asked the definition of a machine, he said in simple language "Machine is anything that reduces human effort". Similarly in simple language "Financial Planning is the process of meeting your life dreams/goals through the proper management of your finance."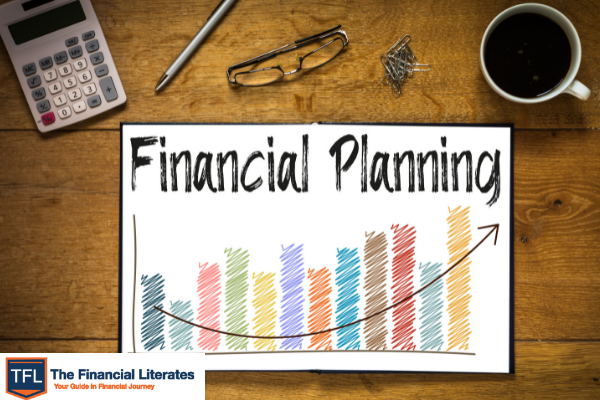 Check- Rules For Financial Planning
Dream of buying a new car, a dream house, getting your children married in style, or simply retiring early to Live Life King Size.
There are two ways you can deal with finance in your life:
1 Without Financial Planning wherein at some point time in future, you will have money and then you will decide how to use that for your goals.
2 With Financial planning, you decide well in advance what are your goals and how you will achieve them.
Financial Planning Gives you more clarity in life, it provides direction and meaning to your financial decision. It helps you to provide the right balance between your present and future lifestyle.
Financial Planning will answer three Important questions:
What are your financial goals?
Where you are today in relation to your goals?
How will you get from where you are today to your goals?
Why Financial Planning required?
No one plans to fail but people who don't plan are surely making plans to fail.
Today, time is with you. But will you be able to continue at the same throughout your life? Will your income be the same forever? Will you be able to live on your own terms even after you retire? Answer these questions –
Understanding the Different Types of Financial Planning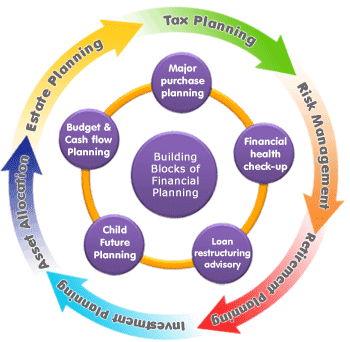 Read about- How to Setting SMART Financial Goals – Complete Guide
Investment Planning:
Investment planning is one of the m major types of financial planning. Investment should be done in objectives and not products. If you are looking for long-term investments, then you may take high exposure of Equity and if your target is nearby, you should go for Debt. Investments are done in products which carry a  name to itself like Smart Kid Plan, Jeevan Saathi Plan, Komal Jeevan, etc. are beneficial only for the agent or the manufacturer so that they can misguide you.
Retirement Planning:
Most people carry a myth that Retirement Planning is done if one has taken Pension Plan. Retirement Planning is a very vast subject and one has to evaluate factors like expected age, current lifestyle standard, Inflation, etc. It is the biggest component of Financial Planning as Your working period (Accumulation Phase) & Retirement period (Distribution Phase) are almost equal in the current context.
Child Future Planning:
It is done to secure your child's future by arranging funds for his higher education and marriage. It should be started as soon as your child is born. The expenses for education and marriage are rising every day and you need to have a defined strategy to achieve these goals.
Tax Planning:
A fine is a tax for doing something wrong & a tax is a fine doing something right. Tax planning is integral part of financial planning and ignoring this can have a huge negative impact on your returns. With a Direct tax code in the picture, investors would need to plan not only at the time of making an investment but also at the time of maturity as well.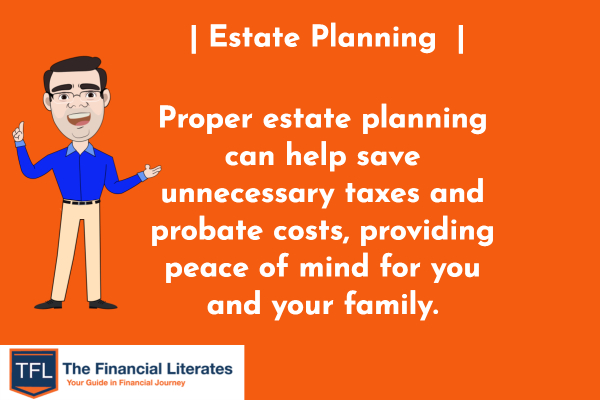 Must Check – Importance of Financial Planning in Your Life
Risk Management:
High Return comes with high risk. Most of the investors concentrate on returns whereas actually, we need to concentrate on Risk. Once you know how to manage risk, you automatically can increase the return with minimum risk.
Estate Planning:
Proper estate planning can help save unnecessary taxes and probate costs, providing peace of mind for you and your family.
Budget & Cash Flow Planning:
An analysis of your cash flow may help you uncover funds suitable for investment or other needs. As the saying goes, just when you're about to make ends meet, someone moves the ends.
Insurance Planning:
You've worked hard to build a solid financial footing for you and your family, so it needs to be protected. Accidents and disasters can and do happen and if you aren't adequately insured it could leave you in financial ruin. You need insurance to protect your life, your ability to earn income, your family's hospitalization expense and to keep a roof over your head in troubling financial times.
FINANCIAL PLANNER

In India, the term " Financial Planner" has been in vogue for quite some time now. In the absence of any local regulation or guidelines, anyone can call himself a "Financial Planner" Without having the necessary training, education, or certificates that certify their own people as Financial Planners. There are so many individuals who decide to start putting the term "Financial Planner" in their business cards leaving the public more confused.
The CERTIFIED FINANCIAL PLANNER marks are designed to readily identify CFP professionals to the public and to clearly distinguish between CFP professionals and other so-called Financial Planners. They are international marks owned outside the U.S. by Financial Planning Standards Board Ltd. Financial Planning Standards Board India is the marks licensing authority for the CFP marks in India, through agreement with FPSB.