If you have seen war movies, the soldiers are given time to write their last letters before any fatal combat or assignment. These letters are normally emotional writings talking about their life, memories, remorse and unfinished tasks. In such letters, the solider also gives the family some directions regarding how they can survive if he is no more. Although they are quiet emotional, these letters have some lessons for us as well. We should also write a similar letter (WILL) addressing the spouse or family or people who may be responsible enough to help our survivors in case of an accidental and tragic death.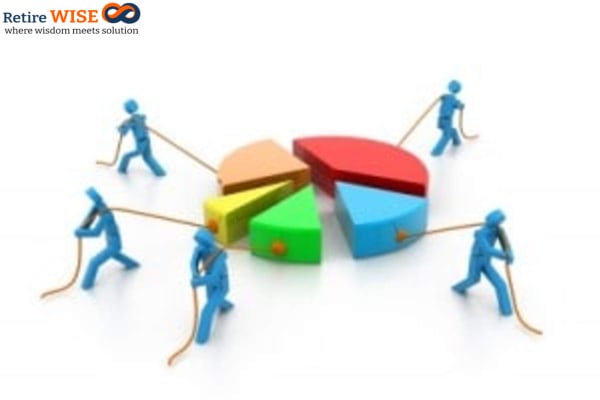 Image courtesy of ddpavumba at FreeDigitalPhotos.net
Why it's so important to write a WILL
In case of a death, in the absence of any Will the State rules of intestacy will apply. So the State or Law of the Land will decide on the transfer and maintenance of your estate. Just a question, if you had to appoint a guardian for your kids, would you appoint a "working but drug addict uncle" or a "retired but fit uncle". The chances are that the court may give custody to the first one as he has earnings and age on his side. And court may not know that he is a drug addict. These kinds of fall outs can be avoided if you have a proper Will in place.
Most people think that after their death their entire property and financial benefits will pass on to their spouse, automatically. But the truth is that a lot of ungrateful people also get benefitted, eating into the due share of the worthy ones. If you are NRI – things are even more complex.
A one-time effort saves both you and your family a lot of stress and ensures that the beneficiaries of your estate do, in fact receive what is due to them.
Read – NRIs Should Read This Before Making a WILL
Step by Step guide to writing a WILL
A legal Will includes a signature, a date, a statement of legal capacity and soundness to make a Will, witnesses (preferably a neutral one), and typically, a named executor (whose job it is to see that the terms of the Will are executed to the letter). A Will may also include various kinds of testamentary trusts, which take effect and are irrevocable at death.
Some essentials in Will are:
Name of executor
Guardian for minors
Direction on how financial assets will be distributed.
Direction on how the family will get their expenses.
Direction on how the existing property will be distributed.
Direction on how payments, debts and obligations will be provided for.
Charity instructions.
A person can make his own WILL and there is no specific format. But a WILL should be detailed enough to cover various clauses which can also be tailored as per the individual's needs and circumstances. Since there are legalities involved in the language, it is advisable to take the help of a professional. This will help future beneficiaries get their claim on time as non-beneficiaries may challenge in court.
Here are various sections which a WILL should include
1. Introduction: This will contain the name and address of the person making the will. Since there are State laws which determine how the transfer of assets will take place, an introductory clause helps in identifying the state of the testator and nullifying any previous Will which may have been written.
2. Details of assets and liabilities: This clause contains the details of when assets were purchased and who owns them. All this information will be required to determine the value of the assets and the process of transfer of ownership.
3. How payments should be made: There can be various liabilities added during a life time and expenses incurred post the death of the testator. This clause directs all the payments to be made from the estate to creditors or towards expenses incurred.
4. How properties should be distributed: This is the most critical element of any Will as it contains details regarding which assets should be given to whom. A careful thought must be given to this clause and the names of the assets or the amounts and names of beneficiaries to whom these should be transferred should be very clear. If the benefits are going to be for a lifetime, as in the case of a trust, then the manner in which the benefits should be passed on should be made clear.
5. Appointing an executor or nominee: This will carry the name of the person who is being appointed as the executor or even a nominee. In case of minors, this clause will also contain the names of the guardians. If a trust is created, then it contains the names of trustees.
6. Taxation: Any tax which is to be paid towards inheritance or any other taxes can be directed from the estate through this clause.
7. Attesting the Will: Every Will has to be written and should carry the signature of the person who has written it. Signing on every page of the Will is a good precaution, when it is long enough. This protects it from the possibility of any changes being made by anyone other than the testator.
8. Witnessing: Finally, a Will has to be written in the presence of witnesses to confirm it is of the deceased. This clause will carry the details, like names, addresses and signatures, of the witnesses.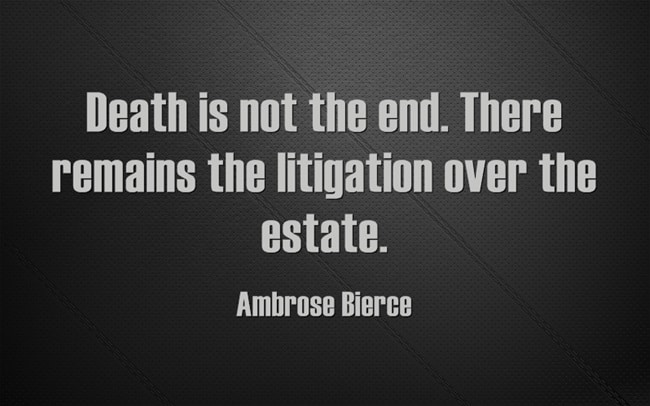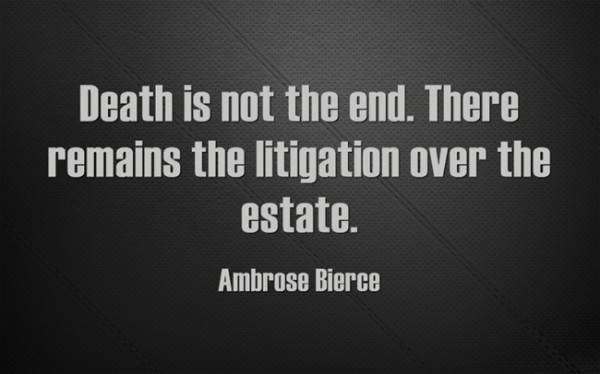 If you would like to understand more about Estate Planning or Hindu Succession Act or Power of Attorney or data gathering process for a WILL or looking for Sample Formats – I have covered that in my book "Financial Life Planning" – click here
Do you have a WILL? If not, what you are waiting for…… If you have any questions regarding WILL, feel free to add in comment section.