There is a very popular game on android & apple platforms by the name of "Temple Run 2". A runner runs through different courses and hardships like fire, ropes, sharp turns, ditches etc. collecting gold and points to save his life. He has to run non-stop as a huge monster is behind him and moment the monster catches him he will squeeze him to death. No time-outs or break, nothing.
In real life we all resemble that runner and the monster is inflation. We face all kinds of hardships and events in life where we lose health and wealth. But can we stop running in life? No … this is because we are in social norms and being a social inhabitant we all have family to support and responsibilities to fulfill. So running for money is inevitable but slogging for it OPTIONAL.
Financial planning is d key to pursuing goals, yet most people spend more time planning their 2 week vacation than do their financial future

— Hemant Beniwal (@hemantbeniwal) October 12, 2017
Optional because Financial Planning can make your sweat disappear. Yes it is undoubtedly the best innovation in personal finance study and millions are benefiting from this. But still people neglect financial planning because:
1)      They do not realize the importance of the concept.
2)      They feel it involves lot of time and effort and are challenged knowledge wise.
3)      They know and appreciate the concept but procrastinate or lack initiation.
Well to address all these issues I have worked upon for almost a year and have come out with a complete start-to-finish guide on FINANCIAL PLANNING.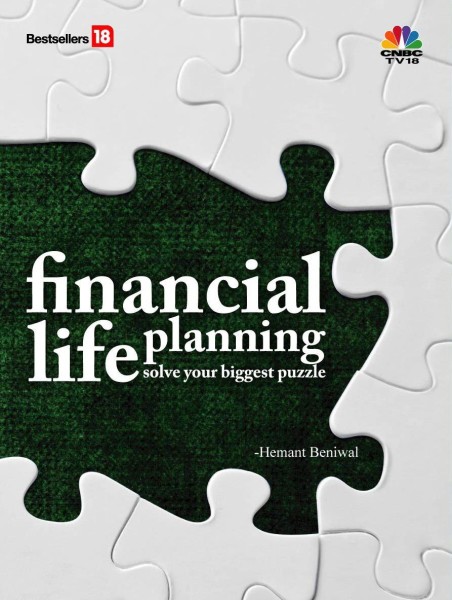 This book "Financial Life Planning – Solve Your Biggest Puzzle" is divided into 3 parts and these 3 parts explore following topics:
Part 1 Understanding the Life Puzzle
Focus is on understanding the puzzle of life and it's interconnection with financial planning. Understand the fact that financial planning is not just numbers as it starts with you.
Part 2 Parts of Puzzle
Learning and identifying the ingredients of Financial Planning. Learning the concepts of Budgeting, Debt, Insurance and Investments in a do it yourself way.
Part 3 Solving the Puzzle
And finally, the art of assembling the puzzle to provide a complete picture. How to mix the basic ingredients with other spices and preparing a relishing dish. It armors you with full requirements to build a plan for yourself (including online resources that you can use) and see all your goals are completed without stressing on money part.
So if you have any questions on Financial Planning, this book has the answer. The book can be used in two ways.
1)      In case you are new to personal finance, the book will be your elementary-to-advance guide to financial planning.
2)      In case you are aware of the concept, the book solidifies your concept and strengthens your conviction by bridging the knowledge gap in the domain.
The book is now on stands and I will happy if it finds a STAND IN YOUR LIFE…
 "100% of the author's royalty from this book will be used to promote financial literacy or making donations to charities."