With the upcoming election year & current global issues, finally volatile storm has hit the Indian market. 2017 was such a smooth sail that investors almost forgot that equities can also go down.
Few think the "risk" as danger & uncertainty others think it is an opportunity. With this view, ICICI launches new fund offer (NFO) ICICI Prudential India Opportunities Fund.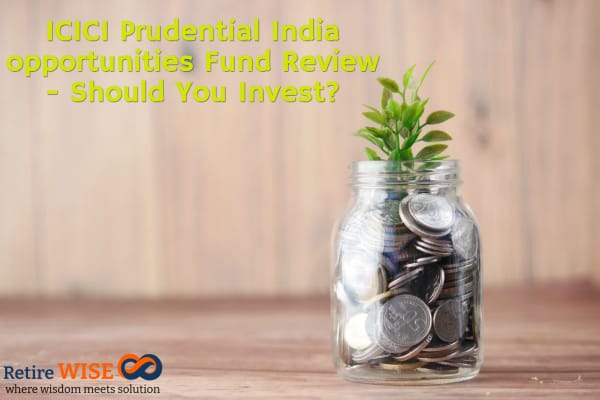 ICICI Prudential India Opportunities Fund
ICICI is going to launch India Opportunity Fund which they committed suitability for investors who are seeking for long term investments.
This fund is seeking Opportunities in "special situations". These are such situations that companies may face from time to time i.e corporate restructuring, Government policy and/or regulatory changes, changes in crude price, exchange rates, etc.
They are 'very' actively managed equity funds & performance will solely depend on how the fund manager deals with investment opportunities.
These opportunities can be stock specific, sector specific, industry specific, thematic etc. The opportunities can arise due to various reasons as mentioned in ICICI Prudential India opportunities fund brochure – check this

Read – Risk In Mutual Funds That You May Not Know
So now as we are aware of what these funds actually are, let us look out some pros and cons of these funds. I consider these products as high risk (bw high risk does not mean high return) as the fund may take concentrated bets.
It may go against the strategy of fund manager as they are particularly taken some specific sectors, Needless to say, such concentrated portfolio carries a higher risk than a portfolio that is well-diversified across sectors, themes, industries, market caps, etc. that's why I considered it high risky too. It will be in our favor if the fund manager uses the flexibility of diversification.
So basically, it is for investors who have high risk-taking appetite. But wait…
Fidelity Special Situation Fund Vs ICICI Opportunities Fund
I still remember that Special Situation was one of the first funds that Fidelity introduced in India. Fidelity was one of the rare breeds of fund house which was not in the favor of increasing pollution by adding funds every now and then. Internationally they successfully ran special situation strategy & that was one of the reasons they launched that in India.
Fidelity sold out their business to L&T mutual fund  & fund was renamed L&T Special situation fund. Recently when SEBI introduced Mutual Fund categorisation – L&T converted that fund to normal Large & Mid Cap fund.
Even after fidelities huge experience to manage such strategy – fund performed average till 2012. Even no major changes after that. (it's important to notice that Fidelity Equity fund did pretty good in that same period)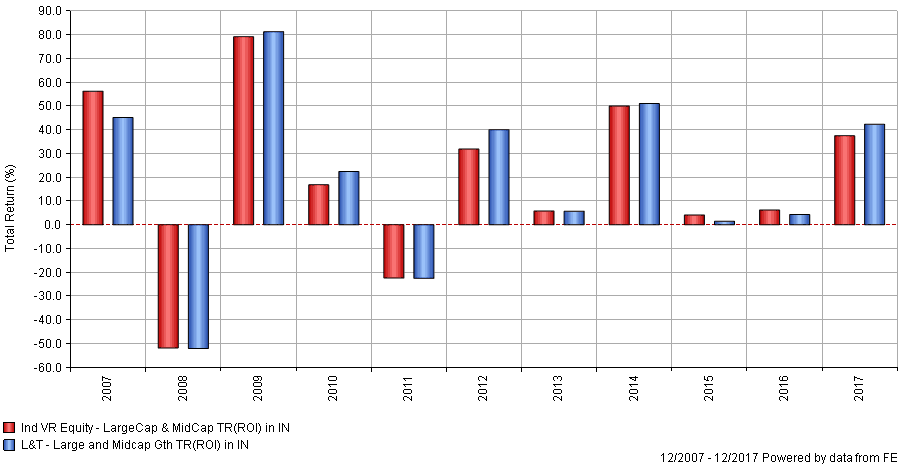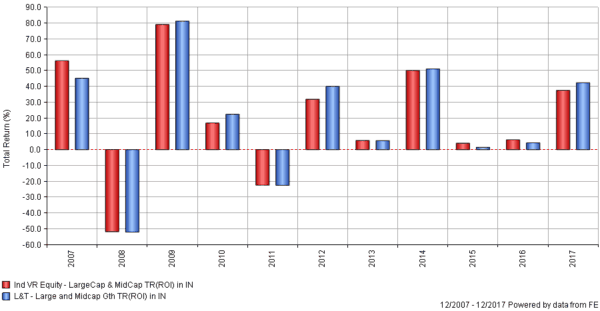 Check this video – ICICI's view
I respect Shanker Naren as a fund manager but as I worked with AMCs like HDFC Mutual Fund & JM Financial – I know sometime role of Fund Managers is also like a salesperson. So we should take his words with a pinch of salt.
We should be even more careful after the game to take investors for ride unfolded by SEBI – complete violation of rules by ICICI Mutual Fund in the case of ICICI Securities IPO. Forgive but don't forget.
I don't know why in video they have mentioned this is for distributors & not investors. They have shared this on their youtube channel so I am sharing.
Check – Low-Risk High Return – Is it Possible
Should you invest in this fund? – My Views
We as an advisor don't suggest NFO & we also suggest keeping exposure in simple vanilla diversified equity funds. So even ICICI Prudential India Opportunities Fund is a NO from our side.
Let's understand this by asking a few questions –
If fund manager expects that such opportunities are there why they will not take these stocks in other diversified funds?
When the world is moving towards passive investing because alpha generating is not easy – why one should take exposure to such fund?
Why not let's wait 1-2 years & check the performance & then take exposure?
Why ICICI Prudential India Opportunities Fund is launched now – such opportunities should have always existed in the market?
Is NFO an Opportunity to (MIS) Sell
I don't mind repeating this here if this can help investors…
An NFO or New Fund Offer is an offer for investors to subscribe to a newly launched MF Scheme launched by a Mutual Fund House.
An NFO is marketed as an IPO but they are different. An IPO's price is determined by demand and supply whereas the NFO scheme is priced at Rs. 10 and any number of units can be issued. It is used as a marketing device by Fund houses. It is a tool to get more investments – ICICI is targeting 2000 Cr.
If it is a close-ended fund then the investor can buy the units only during the subscription period and will have to hold the units for the said period, whereas in the open-ended fund, one can buy units even after the subscription period is over and can redeem it at any time.
It is risky to invest in NFOs on the basis of the 'Low Price'. Moreover, there is no past performance to assess it.
Still, Mutual Funds awareness is low – lower NAV is mis-sold as something available cheap.
Must Read – 5 Reason why you should not invest in Mutual Fund NFOs
My 2 Cents Regarding NFOs – NOW
Going forward we may see more NFOs – there are 2 main reasons:
Markets are still not in bad shape & investors are optimistic – that's a good time for asset management companies (AMC) to raise money.
SEBI has reduced expense ratio on bigger fund – which means lesser income for AMCs & advisor in those funds. New funds can be a motivation for earning better revenue – who would like to miss higher income?
You can answer the questions that I raised & then take a cool-headed decision on ICICI India Opportunities Fund.
It's time to stop making haphazard decisions about your INVESTMENTS

and instead talk to us about your GOALS.
If you have any questions or observations regarding this fund feel free to add in the comment section.