Financial Planning & Financial Planner is a misused term in India. Anyone who inherits a post office or life insurance business from his father attains the title of being a Financial Planner. In absence of any regulation or anyone with shallow financial knowledge can call himself or herself a financial planner. The 80-90% of people in this fraternity will carry business cards with designations like "Financial Planner" or "Authorized Financial Advisor" without knowing its actual meaning. This creates confusion in minds of clients.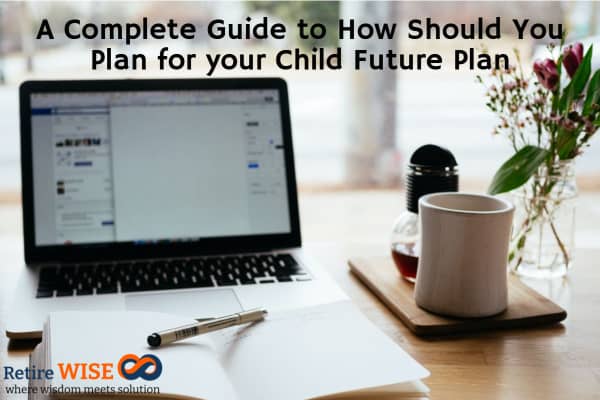 Must Check- Everyone Should Know What is Financial Planning?
That's the reason, the CFP Board recommends standard Financial Planning Process to be followed by their CFP Professionals. So every time you visit the website of true planner you will find a similar 6 Step Financial Planning Process on his website. But here also you will find even fake planners are using these processes without knowing the actual facts.
So make sure your financial planner follows these 6 steps financial planning process.
The Financial Planning Process consists of the following 6 steps:
1. The initial interaction and establishment of the Financial Planner & Client Relationship.
The Planner will explain the entire process. He will document the services to be provided to you and define both his and your responsibilities.
The Planner will also disclose his remuneration and will tell how he will be paid and by whom.
The Planner will also elaborate if he has any restrictions on his ability to give unbiased advice or if he has any conflicts of interests.
You and the Planner should agree on how long the professional relationship should last and how decisions will be made.
2. Data Gathering & Goal Finalization
The  Planner will ask for information about your financial situation. This will be your assessing your present financial condition.
Based on the data provided, the Planner will assist you in defining your personal and financial goals, understand your time frame for results and discuss your risk profile.
The Planner should gather all the necessary documents before giving you the advice you need.
Also, Read- How to Setting SMART Financial Goals
3. Analyzing and evaluating your current financial status.
This part is about the strategy. The Planner should analyze your information to assess your current situation and determine what you must do to meet your goals.
Depending on what services you may have asked for, this could include analyzing your assets, liabilities and cash flow, current insurance coverage, investments, or tax strategies.
Financial Planning Process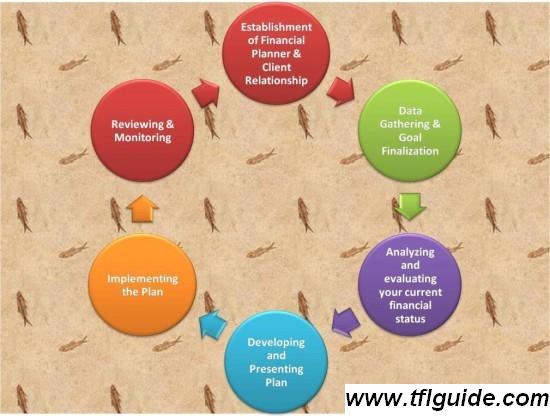 Must Read –TOP 10 Thumb Rules For Financial Planning
4. Developing and Presenting Financial Plan.
This is the step when the financial plan comes into being.
The Planner should offer Financial Planning recommendations that address your goals, based on the information provided by you.
The Planner should go over the recommendations with you to help you understand them so that you make informed decisions.
The Planner should also listen to your concerns and revise the plan.
5. Implementing the Recommendations of the plan.
You and the Planner should agree on how the recommendations will be carried out.
The Planner may carry out the recommendations or just advice, coordinating the whole process with you and other professionals.
6. Reviewing & Monitoring the Financial Planning recommendations.
You and the Planner should agree on who will monitor your progress towards your goals.
If the Planner is in charge of the process, he should report to you personally to review your situation and adjust the recommendations, if needed, as your life changes.
A true Financial Planner will be a process man and not a transaction machine. He will always explain the merits and demerits of all steps that are undertaken in Financial Planning. A faker will jump to products and make you buy one. So next time when you reach out to someone or someone reaches you as a financial planner – ask him about his process. Let him speak whatever he wants to say – you just compare is on the right track.
Would you like to share your experience with your planner or advisor?