Aadhaar must for filing income tax returns from 1st July 2017 so right now there's no choice but to link PAN and Aadhaar. I am sharing a simple 2 step process – please share your queries & experience regarding the process in the comment section.
If you would like to know about PAN & Aadhaar
PAN (Permanent Account Number) is a unique 10 character code that is assigned by the Income Tax department. It is assigned to all taxpaying entities. The Income Tax Department can track all monetary transactions using the PAN.
An Aadhaar is a unique identification that is assigned to every Indian citizen. It is a 12 digit number. It is issued by the Unique Identification Authority of India. Its aim is to serve as a proof of identity and address of a person.
Check – Ask Tax Saving Questions & Get their Answers
Linking PAN & Aadhaar
The government has made it mandatory to link the PAN and Aadhaar. The deadline is July 1, 2017. If it is not done, the PAN will get invalidated. The following are exempt from this rule –
Non-residents, those who are not citizens of India,
People who are 80 years of age and over and
People living in Assam, Jammu & Kashmir and Meghalaya
How to link your PAN and Aadhaar
You can link the two IDs either online or offline Linking of PAN and Aadhaar
Check – ELSS Vs PPF – Save Tax & Make Money
ONLINE APPROACH
Step 1
Login Credentials Available
Login to e-filing portal of Income tax department by entering your PAN as User ID, password, date of birth and CAPTCHA code.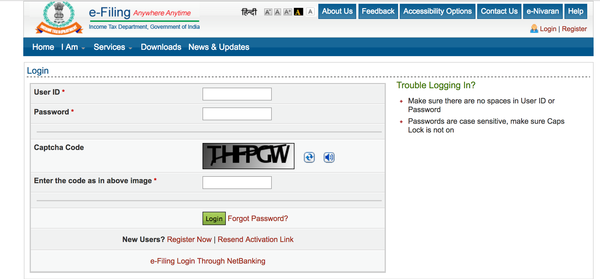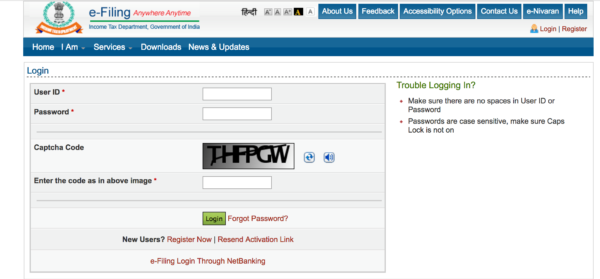 If no pop-up window appears, Go to the menu option – 'Profile Setting' and click on 'Link Aadhaar'. A pop-up window appears prompting you to link your PAN with Aadhaar.
You can input your Aadhaar number and your name and click on 'link now'.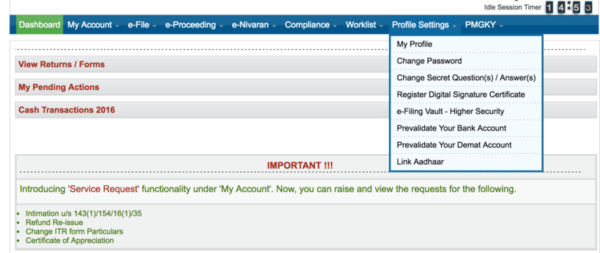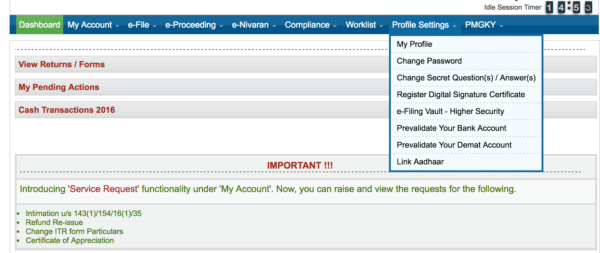 Login Credentials not available
If you cannot login, register on the Income tax e-filing portal and follow the steps mentioned above.
The system will match your name, date of birth and gender in the PAN and Aadhaar databases.
Step 2
If details are matching, you will get the message "Aadhaar – PAN linking is completed successfully."
If you have registered an email address with the portal, you will get an email confirming the same.
If the details are not matching, you will get the appropriate error message.
Other Scenarios
Do your PAN and Aadhaar have different details?
1) Name in the Aadhaar card is different –
Log in to the Aadhaar website and request for a name change.
Upload a scanned copy of PAN card as proof.
The only requirement is that the registered mobile number has to be operational.
2) Name in PAN or some other details are incorrect –
Request for change of name or update of any details here – UTI or NSDL
Read – Tax Planning for NRIs
OFFLINE APPROACH to link PAN and Aadhaar
You can also link PAN and Aadhaar using SMS messages
You can send the following message to either of the two numbers – 567678 or 56161
                                UIDPAN<Space><12 digit Aadhaar No.><Space><10 Digit PAN No.>
Why is the government asking us to link PAN and Aadhaar
These IDs serve as a proof of identity. The government can trace monetary transactions with the PAN number. If a PAN is connected to an Aadhaar, the identity of the person can be tracked by the government. Some people have multiple PANs – approx 10 Lakh plus. This link will be able to identify who has done the transaction irrespective of the PAN number.
Aadhaar is based on biometrics and PAN is not. Duplicating Aadhaar is more difficult compared to duplicating PAN. So if the two are linked, it is easy to establish identity. It increases the possibility of a person being identified. It is a step towards greater transparency in financial transactions and for the government to gain control over people in the country.
Have you linked your PAN and Aadhaar? Let us know if you faced difficulties in linking the two and how did you manage to resolve it.