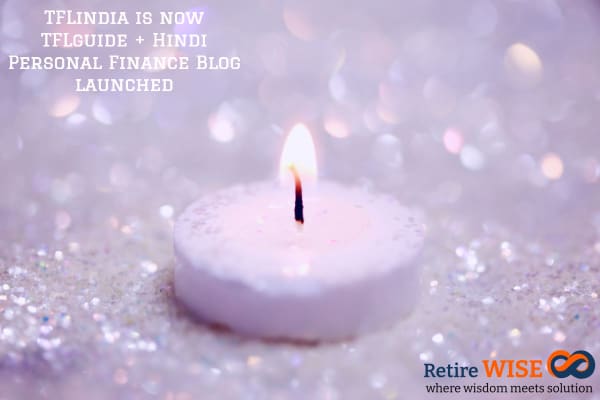 You would have noticed that there are no updates on TFL from last 10 days – behind curtains we were making "The Financial Literates" a better experience for you. Changing name from
tflindia.in
to
www.tflguide.com
was not small decision, but keeping long term future of TFL in mind we have to do it & instead of delaying, we thought of doing it now.
Most of the things are working fine but we lost some 30-40 odd comments in this process. We also lost all our search rankings but there was no choice on this.
Launched Hindi Personal Finance Blog
In starting days of this publication, we were adding Hindi & English articles on same blog but it was reducing readability of the blog. We saw that most of the readers preferred articles in English so we stopped adding Hindi articles. But we were regularly getting request for Hindi articles so now we have launched www.tflhindi.com which will also be updated weekly. You can subscribe to its mailing list by clicking here.
TFL Journey
We started TFL for our clients because being a financial planner we always preferred that our clients understand the solutions that we are providing. Most of the posts initiated as an when our clients raised some query. Then the media came who liked our articles & published few of them. And finally more readers added on who were having some similar question in mind or finding a better advice. Taking TFL to a new stage we will soon launch few financial advisory services – some will be free of cost & others very reasonably priced.
Keep visiting TFL and TFL-Hindi & sharing it with your friends.
Regards,
Hemant Beniwal,
CFP Professional