Term Insurance Plans are insurance plans where the sum assured is paid on the demise of the person insured. There are no benefits when the policy matures & this is the best part of term plans. So it is purely a protection plan. Online term plans can be purchased online directly from the company. There are no intermediaries and therefore no commissions involved and so they are cheaper than offline term plans.
The largest insurer in the country had stayed away from online term plans for so long. But now LIC has launched an online term plan –LIC eTerm Plan.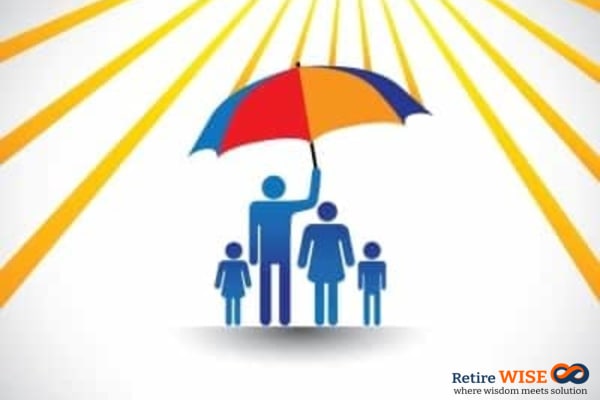 LIC eTerm Plan Review
Let us look at the main features of the LIC online Term plan.
Features of LIC eTerm Plan

Entry Age

Minimum – 18 Years

Maximum – 60 Years

Maximum Age at beyond which cover will cease

75 Years

Minimum Sum Assured

Rs. 25,00,000 for Aggregate Category (includes smokers and non-smokers)

Rs. 50,00,000 for Non-Smoker Category and wants to have

Sum Assured >= Rs. 50,00,000

Policy Term

Minimum – 10 Years

Maximum – 35 Years

Premium Payment Frequency

Annual (Once a Year)
LIC Online Term Plan – Important Points
–      It can be bought online
–      Premium Rates are different for smokers and non-smokers
–      In case of demise of the policy holder, Sum assured will be paid.
–      The insured can return the policy within 30 days of buying the policy with reasons if he/she is not satisfied with the terms and conditions of the policy.
–      It is cheaper than the offline Term Plan of LIC
–      NRIs can also buy the LIC Online eterm plan and will be covered even if they are abroad provided they are present in India for medical tests.
Read – LIC Jeevan Akshay – Pension Plan
What LIC eTerm Plan does not Cover?
It is only a risk cover. So there will be no benefits paid on maturity of the policy. The policy can be bought only for self – there is no insurance for employee option here.
LIC Online Term Plan Premium
Premium to be paid for a Sum Assured of Rs. 50,00,000 for a 10 year term
| | | |
| --- | --- | --- |
| Age (Years) | Yearly Premium for a Non-Smoker (Rs.) | Yearly Premium for Aggregate Category (Rs.) |
| 30 | 4326 | 6180 |
| 35 | 5618 | 7865 |
| 40 | 8315 | 11348 |
            *Premium includes taxes
LIC eTerm Plan Vs other online term plans
Let us compare premium for LIC eTerm Plan with similar plans available in the market.
The table below shows the premium that has to be paid by a non-smoker for a Sum Assured of Rs. 50 lakhs for a 20 year term
 

Age (Years)

Premium to be paid

LIC e-Term Plan

HDFC Life Click2Protect

Aviva – iLife

30

Rs.5618

Rs. 5730

Rs. 4519

35

Rs. 8258

Rs. 7191

Rs. 5845

40

Rs. 12641

Rs. 10281

Rs. 8254
* Please contact the Organization for exact premium and terms and conditions applicable
Should I buy LIC eTerm Plan?
Most term plans are similar. You should compare the premium, ease of settlement and claim ratio. LIC is a government organization and people trust it more for this reason. But premium charged by LIC for this term plan is higher compared to other term plans – in case if you are above 35. If you are a person, who trusts LIC more than private players and do not have a term plan, you can consider buying it else you can look at other term plans as well.
We would like to know which term plan you have purchased and the reasons for you to select the one you have. In case if you have recently bought LIC Online term plan – please share your experience.
LIC Online eTerm plan review is done by our Para Planner Ravi Variyani.